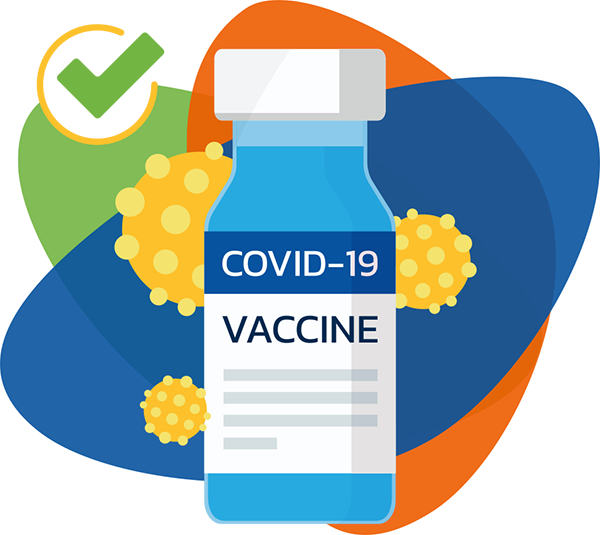 COVID-19 (Coronavirus) Vaccinations
Walk-ins available at Metro North Health vaccination clinics
Walk-ins are now open to all eligible Queenslanders (anyone aged 12 and above) at Metro North Health's vaccination clinics.
To find clinic hours and other clinic locations, please visit the Queensland Health Vaccination Locations page
Registering for the vaccine beforehand helps our staff on the ground, so please visit the Queensland Health website and fill out the form if you can!
It is preferred that you attend a COVID-19 vaccination by yourself. If you are unable to attend without your child, please bring a carer who can look after your child while you are having your vaccination.
Please note if you are a close contact in quarantine or have been advised to stay home you are not permitted to leave quarantine to obtain a COVID-19 vaccination.
For the latest COVID-19 vaccine information call 134 COVID (13 42 68) or visit the Queensland Government vaccine website
Vaccination clinic locations
Clinic
Clinic type
Location
Clinic hours
When searching for this clinic search for
Caboolture Square Community Vaccination Clinic
Ages 12 and up
Ages 12 and up

First Nations clinic
Caboolture Square Shopping Centre
60-78 King Street, Caboolture QLD
Find clinic hours
Caboolture
Community Vaccination Clinic - Brighton
Ages 12 and up
449 Hornibrook Hwy Brighton QLD 4017
Find clinic hours
Brighton
Community Vaccination Clinic – Doomben Racecourse

*Do not call Doomben, contact 134 COVID (13 42 68)*
Ages 12 and up
Doomben Racecourse
75 Hampden St
Ascot QLD
Find clinic hours
Ascot
Community Vaccination Clinic – Kippa Ring
Ages 5 to 11 years-old
425-427 Elizabeth Avenue
Kippa Ring QLD
(Former Village Wholesale Centre)
Find clinic hours
Kippa Ring
Kallangur First Nations Family Clinic
Ages 5 and up
Kallangur Library & Community Centre
1480 Anzac Ave
Kallangur QLD 4503
Find clinic hours
Kallangur
TTS explained with
Dr Krispin Hajkowicz
Your COVID-19 vaccine questions answered with Dr Krispin Hajkowicz
Register your interest to receive a COVID-19 vaccine
Individuals who would like to receive their first dose of COVID-19 vaccine are invited to pre-register. To complete the pre-registration process please click on the register your interest button below and complete the registration questions.
Once you have pre-registered, you will receive an email invitation from the Chief Health Officer to officially register and book an appointment for vaccination.
Please note you must use a unique email address and mobile number to register. For example, you cannot use the same email address or mobile number to register different members of your family for a vaccine.
If you experience any issues when booking an appointment, please call 134 COVID (13 42 68) and select option 3.
We look forward to seeing you at one of our vaccination clinics.