In cases of Domestic and Family Violence – Trust Your Gut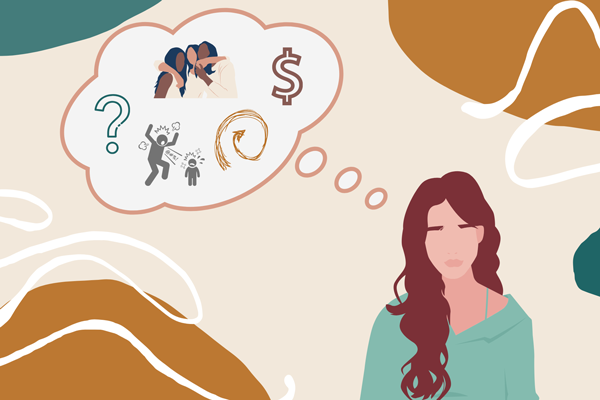 April Buchholz is the Domestic and Family Violence (DFV) Coordinator at Royal Brisbane and Women's Hospital and has a background in Child Protection. April says we all have a role to play in identifying and preventing domestic and family violence. 
Individual's experiences of domestic and family violence will be very different – but we know that DFV does not discriminate and impacts women, men and children of all ages. You can be impacted by DFV regardless of your cultural background, education level or socioeconomic class. It can occur in any family relationship, an informal carer relationship or an intimate partner relationship, including same sex relationships.
Domestic violence can include physical abuse – but just as harmful is emotional abuse and the use of coercive control – which can be harder to spot than a black eye, for example.
Maybe a colleague has been coming to work with unexplained bruises, maybe you've just noticed that they seem upset, distracted or worried. Potentially, it's as simple as a gut feeling.
"If you suspect a family member, friend or colleague is experiencing DFV, trust your gut", April said.
Identifying DFV can sometimes be the easy part, addressing it is a sensitive matter.
Displaying genuine concern is key. Say things like 'I'm just wondering if you're ok, if things are okay at home'. Don't interrogate but be supportive and non-judgemental.
Reinforce their worth with responses like 'You deserve to be treated kindly' and reassure them that the violence is never their fault. Often victim survivors aren't looking for solutions, but just someone to listen. Don't jump in and offer advice, instead offer validation of them as a person, their feelings and their situation.
As humans, we naturally want to help others in need and can be solutions focussed.
"Often victim survivors have been experiencing the violence for some time and working hard to manage their own safety", April said.
"You could ask what a victim survivor needs to make them feel safer or if there is something, they want help with in particular.
It may be as simple as keeping backup copies of important documents for them, it could be playing an active part in their safety plan by contacting the police when an agreed code word is used; or it could be linking them with specialist support services.