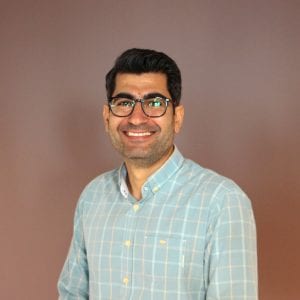 HBI Senior Research Fellow, Skin Biofabrication & UQ Diamantina Research Fellow, Dermatology Group
Abbas is a regenerative medicine scientist interested in cell-based and tissue engineering strategies to treat human diseases. He completed his PhD in 2016 at QUT with Professor Kiarash Khosrotehrani on stem cell biology. Then, he joined Professor Dietmar Hutmacher's team to conduct multiple projects on cancer and bone tissue engineering.
Abbas joined HBI in 2020 and started a research program to develop, implement, and evaluate applications of 3D printing, scanning, cell therapies, and biofabrication technologies in skin wound settings.
Abbas has been awarded multiple research grants (MRFF, CRC) and awards. He has published over 55 peer-reviewed research articles and supervised several Master and PhD candidates.