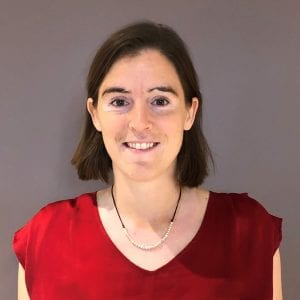 Senior Research Fellow, Urology Biofabrication & Medical Devices
Rebecca is a biomedical and materials engineer with 10 years of industry and research experience in Biomedical Design and Engineering as well as 6 years of experience in 3D printing and materials. After receiving a distinction for her Masters in Biomedical Engineering at Oxford University (2010), Rebecca was awarded a European Union Marie Curie Research Fellowship to complete her Doctorate from Hamburg University of Technology (TUHH, 2014). Rebecca's prior research areas include bioactive glass and 3D printing as well as shoulder, hip, and spinal implant design.
Rebecca has attracted over $3.3M in direct funds for a combination of industry led projects, direct industry funds, government grants, and contract manufacturing projects. She has led many bi-lateral and multi-lateral projects with diverse stakeholders including Government, Universities, Australian Defence Forces, and industry partners. Rebecca was the recipient of Charles Darwin University's College of Engineering, IT, and Environment Early Career Researcher Award (2020). She has been a principal investigator for several projects, holds a global orthopaedic implant patent, and supervised several surgeons, Masters and PhD candidates.