Jamieson Trauma Institute Events
Date: Thursday 4th February 2021
Time: 5– 8pm
Venue: Auditorium, Education Centre, RBWH
Please join us for Jamieson Trauma Institutes' annual showcase event, Intersections and Opportunities.
Date: 22nd - 23rd April 2021
Time: TBC
Venue: Brisbane Convention Centre
Connecting inspiring and transforming health leaders
Past Events
On the 30th of January 2020 the Jamieson Trauma Institute held its 2nd annual Intersections and Opportunities Event.
The clinical guidelines for use in major incidents and mass casualty events was developed by NHS England following a period of multiple incidents that presented a range of challenging clinical scenarios such as blast injury, penetrating injury and the use of chemical agents, unlike those seen in day to day practice.
Stakeholders from across government, academia and community came together in November for the Jamieson Trauma Institute's workshop on injury prevention.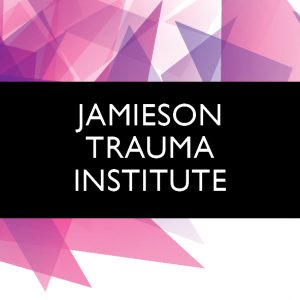 Contact us
Jamieson Trauma Institute
Located: Royal Brisbane and Women's Hospital
HERSTON QLD 4029