Our team
Director, JTI – Prof Michael Schuetz
Chair of Trauma, QUT
Department of Orthopaedics and Trauma, RBWH
Professor Michael Schuetz is a practicing orthopaedic surgeon and research leader in the field of trauma care and orthopaedic trauma research and in August 2018 he commenced as the Director of Jamieson Trauma Institute based at the Royal Brisbane and Women's Hospital campus in Brisbane. Prof Schuetz has held many esteemed positions in both Germany and Australia.
Between 2004 and 2016 Michael Schuetz was the Chair of Trauma at the Queensland University of Technology as well as Director of Trauma at the Princess Alexandra Hospital.
Also between April 2016 until August 2018 he held the position of Chair for Trauma and Reconstructive Surgery at the Humboldt and Free Universities of Berlin as well being the Director of the Centre for Musculoskeletal Surgery at the Charité Hospital in Berlin.
In 2019 Michael Schuetz was appointed to the Australian Orthopaedic Association Research Board.
Professor Schuetz's research interests lies in the fields of orthopaedic trauma surgery, trauma system management, traumatology, fracture healing and implant development. He has published more than 200 peer-reviewed publications.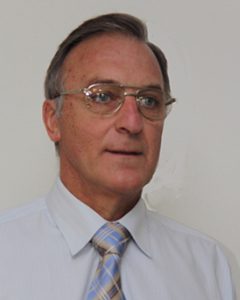 Associate Professor David Douglas 
Rehabilitation Physician
A/Prof David Douglas is a rehabilitation physician with experience in general rehabilitation and a special interest in neuro-rehabilitation.  Prior to joining Jamieson Trauma Institute, A/Prof Douglas worked with patients who suffered an acquired brain injury.
He led the establishment of a specialised stroke service at Ipswich Hospital and has been Medical Director of the Brain Injury Rehabilitation Unit of Princess Alexandra Hospital treating people with severe traumatic brain injury.
A/Prof Douglas also has experience in community medicine, having worked as a solo rural general practitioner in northern Western Australia and central Victoria.  As a result of these experiences, he has a strong commitment to delivery of equitable health services across all communities. In addition to this clinical experience, A/Prof Douglas has trained as a health service manager and worked in line administration and health service planning, both in Australia and Asia.
---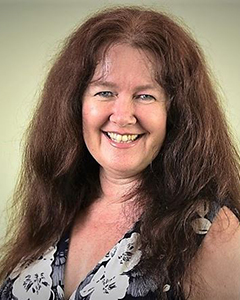 Associate Professor Maria Hennessy
A/Prof Maria Hennessy is a Principal Reseach Fellow in the Jamieson Trauma Institute. She has a clinical neuropsychologist and clinical psychologist with clinical, teaching and research experience in Australian and Singaporean universities, and as a clinician and director within Queensland Health. She is a Fellow of the APS College of Clinical Neuropsychologists, and the APS College of Clinical Psychologists; and endorsed to practice as a clinical neuropsychologist and clinical psychologist with the Psychology Board of Australia.
She has worked as a clinical academic and researcher at James Cook University, the University of Sydney, and the University of Tasmania.  She previously worked for Queensland Health as a neuropsychologist at the Princess Alexandra Hospital, and Director of Psychology for the Townsville Hospital and Health Service.  She held one of the inaugural Queensland Health Research Fellowships; was a Research Leader for Community Rehabilitation North Queensland, within the Mount Isa Centre for Rural and Remote Health; and a long-term member of the Townsville Hospital Human Research Ethics Committee.
Her research interests lie in the fields of outcomes after mild traumatic brain injury, post-traumatic amnesia, assessment of wellbeing, and positive clinical health assets.  She enjoys working with research students, and has been the primary supervisor of over 60 completed student research theses. She has over 30 publications in peer-reviewed journals, and particularly enjoys collaborative research with clinical colleagues.
---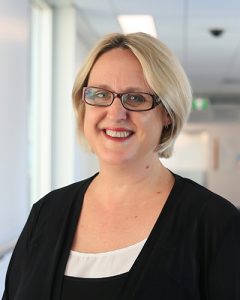 Associate Professor Cate Cameron
A/Prof Cameron is a Principal Research Fellow in the Jamieson Trauma Institute and is also an Adjunct Associate Professor at QUT.
A/Prof Cameron's primary role is the development and coordination of JTI's research capacity.
A/Prof Cameron has over 25 years of clinical and academic experience, with a PhD in Epidemiology and primary interest in injury prevention and trauma outcomes research using data linkage methods.
In addition to national and international data linkage projects, A/Prof Cameron's work has included developing and managing a longitudinal birth cohort study of child health and injury outcomes, paediatric and adult burns trauma, spinal cord injury rehabilitation and European Union funded research on Violence against Children (VAC) in Afghanistan. A/Prof Cameron is currently supervising several PhD candidates at the University of Queensland and Griffith University and has been an expert advisor on several State Health, Disability and Trauma committees and is a current member of the QLD Health Data Linkage Reference Group Statewide Trauma Clinical Network.
---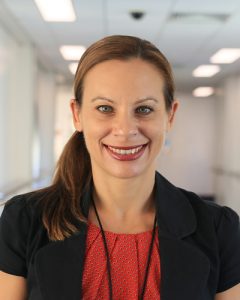 Associate Professor Kirsten Vallmuur
A/Prof Kirsten Vallmuur is a Principal Research Fellow in the Jamieson Trauma Institute under a joint appointment with the Australian Centre for Health Services Innovation at the Queensland University of Technology. The position is funded by a three year fellowship awarded by the Motor Accident Insurance Commission in 2017.
A/Prof Vallmuur's role is to contribute to the establishment, development and coordination of the Statewide Trauma Data Warehouse (an initiative of Queensland Health) and to conduct research using integrated linked trauma data to better understand the burden, patterns, treatment, costs and outcomes of trauma in Queensland.
A/Prof Vallmuur has a PhD in Psychology and previously worked as a Principal Research Fellow/ARC Future Fellow at the Centre for Accident Research and Road Safety Queensland, QUT for a number of years, before moving recently to the Australian Centre for Health Services Innovation, QUT to undertake the current fellowship project. She has expertise in injury surveillance systems, trauma data linkage, health classifications and injury classifications.
---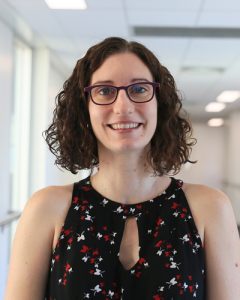 Jacelle Warren
Jacelle Warren is a Biostatistician in the Jamieson Trauma Institute.
Ms Warren has completed a Masters of Science (Statistics) through the Biostatistical Collaboration of Australia and The University of Queensland. She has co-authored numerous statistical reports for the Queensland Trauma Registry and for the Motor Accident Insurance Commission (MAIC), in addition to a number of peer-reviewed publications on determinants of outcome following injury.
Ms Warren has extensive experience with statistical analysis of large injury datasets, both cross-sectional and longitudinal, and has a particular interest in the physical and psychological recovery of injured people.
She has also spent ten years working in data management, data analysis and reporting of injury data collected by the Queensland Trauma Registry (QTR).
---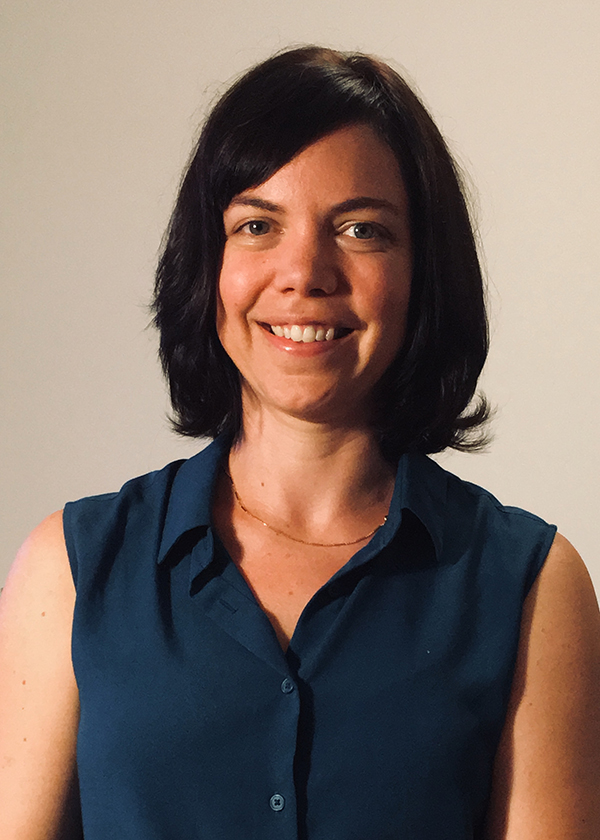 Victoria McCreanor
Victoria is a health economist and holds a joint position with AusHSI and the Jamieson Trauma Institute, where she undertakes economic analyses as part of a wide range of research projects investigating the long-term trajectories, costs and health outcomes of trauma, injury and surgical patients in Australia. Her role at the Jamieson Trauma Institute also involves providing expert health economics advice at the early stages of research planning.
Victoria holds Law and Science degrees from the University of Queensland, and an MSc (Health Policy, Planning and Financing) from the London School of Economics & London School of Hygiene & Tropical Medicine. Her PhD work uses large datasets and economic modelling and to identify high-value care for coronary artery disease, and was undertaken with the AusHSI at QUT, and the Health Market Quality group of the Capital Markets CRC.
Her research interests lie in health economics, particularly in generating evidence for value-based healthcare policies, to improve the efficiency of health services and patient outcomes.
---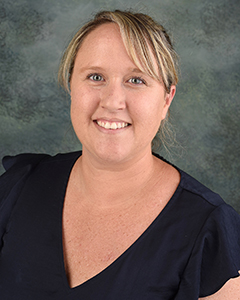 Lisa Whittaker
Lisa Whittaker is the Service Coordinator for the Jamieson Trauma Institute (JTI). Her role is to coordinate the strategic and operational objectives of JTI, including leading the administrative team.
Lisa's past achievements include; assisting with the coordination of the RBWH Trauma Service, providing support in the early stages of establishment of the P.A.R.T.Y. Program at the RBWH and co-convening the successful annual Queensland Trauma Symposium.
Lisa's 12 years contribution to Queensland Health, most notably her 10 years of experience in the Trauma Service, has provided her with a vast array of contacts, networks and knowledge.
Lisa currently holds a Diploma of Business Administration which will support Jamieson Trauma Institute through team building, project management, resource allocation and communication.
---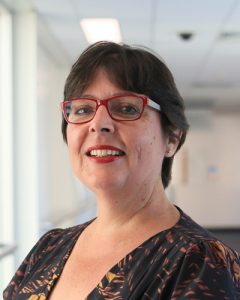 Rosalind Wendt
Rosalind is a Project Officer in the Jamieson Trauma Institute and comes from a background in nursing and midwifery at both Metro North and Metro South Hospital and Health Services. The main focus of Rosalind's role is to support the functions of the Queensland Trauma and Burns Quality Assurance Committee, a State-wide Committee supported by the Jamieson Trauma Institute.
Rosalind's previous experience includes seven years at the Royal Australasian College of Surgeons (RACS), where she specialised in a number of key trauma areas and led the program coordination for the RACS Trauma Verification Program. She was also the secretariat for several key committees including RACS Qld Trauma, Trauma Verification and Trauma Quality Improvement, which included responsibility for sponsorship/budgeting for Australasian Verification site reviews and trauma committees.
With Diplomas in Project and Business Management, and Cert IV Training and Assessment, Rosalind has provided management, coordination and support for many state and national events and Trauma System Reviews including the first review, worldwide, for a deployable Defence Force Hospital and National review of New Zealand's Trauma System.
---
ESO
Crystal Brouwers, Executive Assistant to Professor Michael Schuetz
Administration
Rachael Brown, Administration Officer for Jamieson Trauma Institute.
Brigadier Michael Reade
Professor of Military Medicine & Surgery, School of Medicine, UQ
Colonel, ADF Joint Health Command
Consultant Intensivist, Department of Intensive Care Medicine, RBWH
Clinical Representative, Australian Defence Force
Dr Carl Lisec
Burns and Surgeon, RBWH
Clinical Representative, Burns and Trauma
Dr Jason Brown
Burns and General Surgeon, RBWH
Director, Professor Stuart Pegg Adult Burns Centre, RBWH
Clinical Representative, Burns and Trauma
A/Prof Paul Thomas
Director, Herston Imagining Research Facility (HIRF)
A/Director Specialised PED Services Queensland, RBWH
A/Prof Kevin Tetsworth
Orthopaedics RBWH
Honorary JTI
Prof Mark Midwinter, (CBE), Professor Clinical Anatomy, School of Biomedical Sciences, Faculty of Medicine, UQ
Dr Jamie Phillips, Development Medical Officer and Remote Medicine Specialist Doctor, Oil Search (PNG) Ltd
Major General Jeffrey Rosenfield, (AC, OBE, KStJ), Monash Institute of Medical Engineering
Dr John Crozier, (AM CSM), Vascular Surgeon, Chair RACS Bi-National Trauma Committee
Prof Martin Wullschleger, General Surgeon & Co-Director Trauma GCUH
Dr David Lockwood, General Surgeon & Director Trauma Service, PAH
Prof Gerard (Gerry) Fitzgerald, Prof Public Health, QUT
Prof Barry Watson, CARRS-Q & QUT
Prof Marianne Vonau, Neurosurgeon Gold Coast University Hospital
Prof Vivienne Tippett PhD, (OAM), Director of Research School of Clinical Science; BNHCRC Lead Researcher, Centre for Disaster & Emergency Management; Dep. Director, JBI Centre for Evidence Based Healthy Ageing QUT
Prof Ross Crawford, Chair in Orthopaedic Research Science and Engineering Faculty, Chemistry, Physics, Mechanical Engineering, Biomedical Engineering and Medical Physics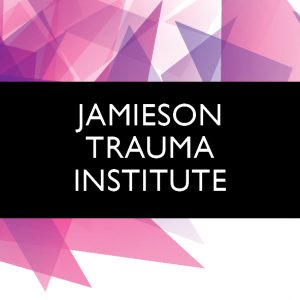 Contact us
Jamieson Trauma Institute
Located: Royal Brisbane and Women's Hospital
HERSTON QLD 4029