About us
Jamieson Trauma Institute is re-conceptualising how trauma services are delivered.
The establishment of JTI was announced in November 2017.  Designed to be a state-wide research facility based heavily on collaboration and partnerships, JTI is striving to advance trauma prevention, research, systems, and clinical management to deliver the best possible care.
A strong partnership has been established with the Motor Accident Insurance Commission and Queensland University of Technology. JTI holds strong relationships with various health and university partners including Clinical Skills Development Centre, QIMR Berghofer, Brisbane Diamantina Health Partners, Herston Biofabrication Institute, Surgical Treatment and Rehabilitation Service (STARS), Statewide Trauma Clinical Network, Queensland Ambulance Service and Retrieval Services Queensland.
While contributing to national and international evidence, the institute plays a key role in determining unique solutions to the unique challenges in trauma care facing Queensland.
With Royal Brisbane and Women's Hospital (RBWH) internationally recognised as a leading trauma and burns hospital, strongly tied to the Australian Defence Force and boasting extensive research and education capacity; RBWH is a perfect fit for a institute dedicated to furthering trauma research and outcomes.
Our team
Director, JTI – Prof Michael Schuetz
Chair of Trauma, QUT
Department of Orthopaedics and Trauma, RBWH
Professor Michael Schuetz is a practicing orthopaedic surgeon and research leader in the field of trauma care and orthopaedic trauma research and in August 2018 he commenced as the Director of Jamieson Trauma Institute based at the Royal Brisbane and Women's Hospital campus in Brisbane. Prof Schuetz has held many esteemed positions in both Germany and Australia.
Between 2004 and 2016 Michael Schuetz was the Chair of Trauma at the Queensland University of Technology as well as Director of Trauma at the Princess Alexandra Hospital.
Also between April 2016 until August 2018 he held the position of Chair for Trauma and Reconstructive Surgery at the Humboldt and Free Universities of Berlin as well being the Director of the Centre for Musculoskeletal Surgery at the Charité Hospital in Berlin.
In 2019 Michael Schuetz was appointed to the Australian Orthopaedic Association Research Board.
Professor Schuetz's research interests lies in the fields of orthopaedic trauma surgery, trauma system management, traumatology, fracture healing and implant development. He has published more than 200 peer-reviewed publications.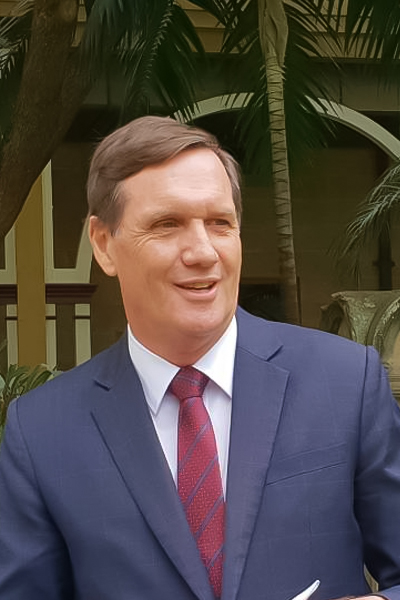 Associate Professor Anthony Lynham
Associate Professor Anthony Lynham is a maxillofacial surgeon with a longstanding career in the specific area of maxillofacial trauma. Most recently in November 2020, he was appointed as a Clinical Director of the Jamieson Trauma Institute based out of the Royal Brisbane and Women's Hospital (RBWH). Anthony's contribution to the RBWH began as a surgeon where he became an inaugural member of the RBWH Trauma Service and now continues in his contribution to trauma with research at JTI.
Following the completion of his fellowship in orbital surgery in Switzerland, A/Prof Lynham returned to Australia where he developed a strong research interest in the prevention of trauma, leading him to stand for public office. In 2014, Anthony was elected as the Member for the Electorate of Stafford. From 2015 to 2020 A/Prof Lynham served as a Senior Minister in the Queensland Government, before returning to his roots and returning to full time medical practice in late 2020.
A/ Prof Lynham continues shine a spotlight on the importance of injury prevention and works to drive the engagement of both government and the broader community in prevention initiatives. He has held many college board positions during his career and currently hold positions at both the University of Queensland and the Queensland University of Technology.
A/Prof Lynham is a passionate, patient centred clinician, with a prevention-centred focus in his research, and is excited to see what the future holds for JTI.
---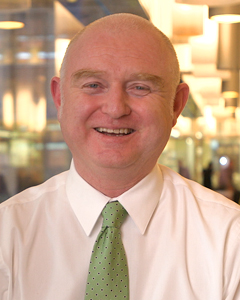 Professor Ross Young
Professor Ross Young commenced as Chair of Trauma Rehabilitation at the Jamieson Trauma Institute in October 2020. He is a Clinical Psychologist with research interests in the integration of psychological and biological risk factors in mental illness and trauma. His research includes work in PTSD, substance misuse, anxiety disorders, mood disorders and more broadly in behavioural medicine. This includes work in pharmacogenomics and personalised medicine to better target treatment and rehabilitation approaches. Professor Young's papers on PTSD includes studies of risk factors, treatment outcomes and comorbidity with PTSD, such as alcohol dependence.
Professor Young was Executive Dean, Faculty of Health QUT for seven years until 2020, following seven years as Executive Director, Institute of Health and Biomedical Innovation (IHBI) at QUT. He has maintained a clinical appointment at the Princess Alexandra Hospital for over 25 years at the Alcohol and Drug Assessment Unit, has been a longstanding Visiting Researcher at the Alcohol Research Center, UCLA, is an Honorary Professor at UQ and is an Emeritus Professor at QUT.
Professor Young has conducted work in outcomes measurement that has been recognised internationally with psychological measures having been translated into multiple languages and used in clinical and prevention programs in several countries. For example, the Drinking Expectancy Profile is part of a compendium of clinical measures recommended by the National Institute on Alcohol Abuse and Alcoholism (NIAAA) at the US National Institutes of Health (NIH). Professor Young is a member of the PTSD group of the US based International Psychiatric Genetics Consortium and a member and Chair of several Boards related to mental health and medical research. He is an Inaugural Honorary Fellow of the Australian Association of Cognitive and Behaviour Therapy and a Fellow of the Queensland Academy of Arts and Sciences. Professor Young is committed to translational research that benefits mental health and has held three patents, one of which has been licensed to Nanogen for the development of diagnostic gene chips in schizophrenia.
Professor Ross Young's Google Scholar
---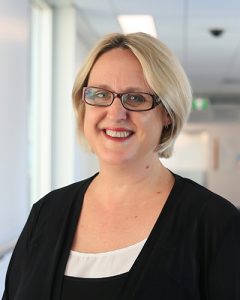 Associate Professor Cate Cameron
A/Prof Cameron is a Principal Research Fellow in the Jamieson Trauma Institute and is also an Adjunct Associate Professor at Queensland University of Technology.
Cate has over 25 years of clinical and research experience, with a PhD in Epidemiology and primary interest in injury prevention and trauma outcomes research using data linkage methods.
In addition to national and international data linkage projects, Cate's work has included developing and managing a longitudinal birth cohort study of child health and injury outcomes, pediatric and adult burns trauma, spinal cord injury rehabilitation and European Union funded research on Violence against Children (VAC) in Afghanistan. Cate is currently supervising several PhD candidates at the University of Queensland and Griffith University and has been an expert advisor on several State Health, Disability and Trauma committees and is a current member of the QLD Health Data Linkage Reference Group and Statewide Trauma Clinical Network.
Associate Professor Cate Cameron's Google Scholar
---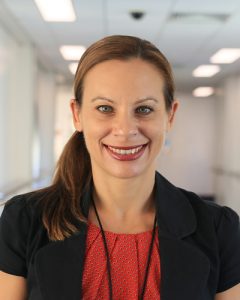 Professor Kirsten Vallmuur
Professor Kirsten Vallmuur is the Chair of Trauma Surveillance and Data in a joint position between the Australian Centre for Health Services Innovation and the Jamieson Trauma Institute. She leads the Jamieson Trauma Institute's Trauma Data Quality and Analytics theme. Her team is currently undertaking research projects drawing on linked trauma data, available through existing data systems in Queensland. The work of the unit is focused on scoping the breadth and depth of data collected on trauma across the continuum of care, developing best practice methods and tools for using linked trauma data, and analysing these data to better understand the causes, trends, patterns, burden, costs and outcomes of trauma in Queensland. This work is contributing to the broader Queensland State-wide Trauma Data Warehouse development project being run by Queensland Health. She is a previous MAIC-funded Principal Research Fellow (at AusHSI) and, prior to that, an Australian Research Council Future Fellow where she worked in the Centre for Accident Research and Road Safety-Queensland (CARRS-Q). She has a PhD in Psychology and expertise in the analysis and understanding of morbidity and mortality coded data sets, injury surveillance systems, trauma data linkage, health classifications and injury classifications. She has conducted numerous collaborative health data research projects with internal and external university-based researchers, government and non-government agencies.
Professor Kirsten Vallmuur's Google Scholar
---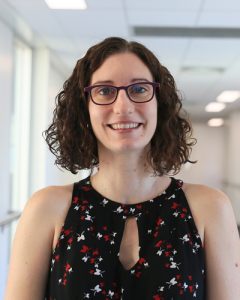 Ms Jacelle Warren
Ms Jacelle Warren is a Biostatistician in the Jamieson Trauma Institute.
Ms Warren has completed a Masters of Science (Statistics) through the Biostatistical Collaboration of Australia and The University of Queensland. She has co-authored numerous statistical reports for the Queensland Trauma Registry and for the Motor Accident Insurance Commission (MAIC), in addition to a number of peer-reviewed publications on determinants of outcome following injury.
Ms Warren has extensive experience with statistical analysis of large injury datasets, both cross-sectional and longitudinal, and has a particular interest in the physical and psychological recovery of injured people.
She has also spent ten years working in data management, data analysis and reporting of injury data collected by the Queensland Trauma Registry (QTR).
Ms Jacelle Warren's Google Scholar
---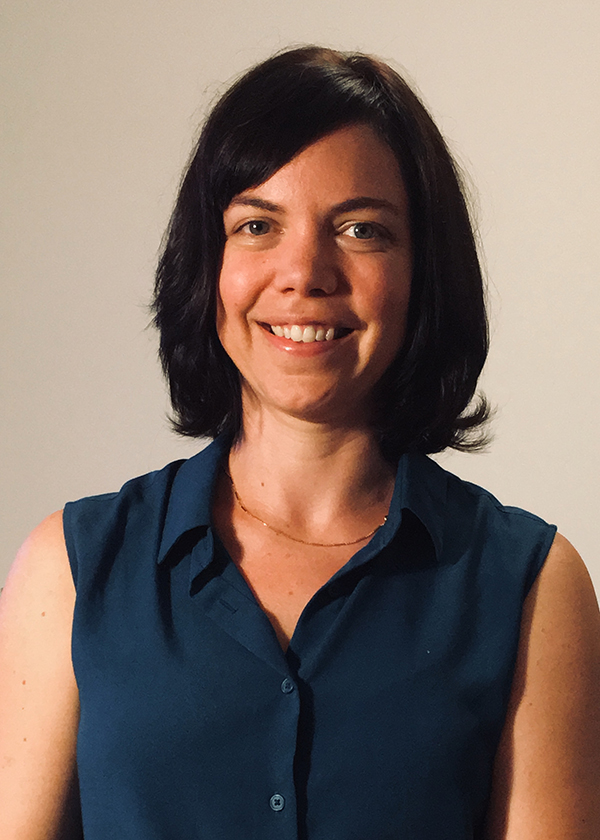 Dr Victoria McCreanor
Dr Victoria McCreanor is the Senior Researcher within JTI. Dr McCreanor is a health services researcher and health economist, who has a PhD from the Queensland University of Technology, MSc (Health Policy, Planning and Financing) from the University of London (LSE & LSHTM), BSc and LLB from the University of Queensland.
Her research at JTI includes complex analysis of large administrative datasets to investigate the long-term trajectories, costs and health outcomes of trauma, injury and surgical patients in Australia.
Dr McCreanor also coordinates a multi-disciplinary fracture rehabilitation research interest group, and through this is leading a research project to streamline fracture rehabilitation using innovative technology.
In addition, Dr McCreanor provides expert health economics advice to JTI projects, at the early stages of research planning.
Her research interests lie in health economics, particularly in generating evidence for value-based healthcare policies, to improve the efficiency of health services and patient outcomes.
Dr Victoria McCreanor's Google Scholar
---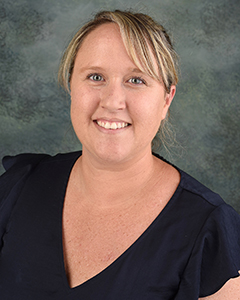 Mrs Lisa Whittaker
Lisa Whittaker is the Service Coordinator for the Jamieson Trauma Institute (JTI). Her role is to coordinate the strategic and operational objectives of JTI, including leading the administrative team.
Lisa's past achievements include; assisting with the coordination of the RBWH Trauma Service, providing support in the early stages of establishment of the P.A.R.T.Y. Program at the RBWH and co-convening the successful annual Queensland Trauma Symposium.
Lisa's long-standing contribution to Queensland Health, most notably her 10 years of experience in the Trauma Service, has provided her with a vast array of contacts, networks and knowledge.
Lisa currently holds a Diploma of Business Administration which will support JTI through team building, project management, resource allocation and communication.
---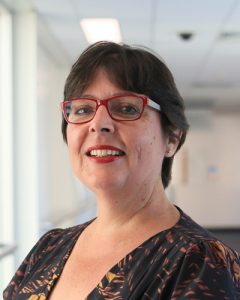 Mrs Rosalind Wendt

Rosalind is the Co-ordinator for the Queensland Trauma and Burns Quality Assurance Committee (QTBQAC). The main focus of Rosalind's role is to support the functions of the QTBQAC, a State-wide Committee supported by the Jamieson Trauma Institute (JTI).
Rosalind's previous experience includes seven years at the Royal Australasian College of Surgeons (RACS), where she specialised in a number of key trauma areas and led the program coordination for the RACS Trauma Verification Program. She was also the secretariat for several key committees including RACS Qld Trauma, Trauma Verification and Trauma Quality Improvement, which included responsibility for sponsorship/budgeting for Australasian Verification site reviews and trauma committees. Rosalind also comes from a background in nursing and midwifery at both Metro North and Metro South Hospital and Health Services.
With Diplomas in Project and Business Management, and Cert IV Training and Assessment, Rosalind has provided management, coordination and support for many state and national events and Trauma System Reviews including the first review, worldwide, for a deployable Defence Force Hospital and National review of New Zealand's Trauma System.
---
Mr Brett Droder

Mr Brett Droder is a Health Information Manager with the Jamieson Trauma Institute (JTI). His role is to aid in scoping clinical registries in specific areas of interest and to provide advice on health information management to meet JTIs broader quality improvement and research agenda.
Mr Droder has a Bachelor of Health Information Management (HIM) from the Queensland University of Technology (QUT). He has several years' experience working in Queensland Health with electronic medical records, database management, HIM projects and abroad in Germany where he undertook an international internship exploring digital workflow technology in hospitals.
Mr Droder has an interest in eHealth and utilising data & new technologies to improve the effectiveness and quality of health services.
---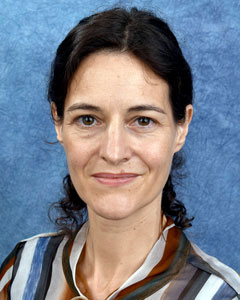 Dr Silvia Manzanero

Dr Silvia Manzanero is the Research Coordinator for the Jamieson Trauma Institute. Her role is to facilitate research and multidisciplinary collaboration in alignment with the Institute's strategic priorities.
Silvia's experience spans the whole continuum between basic and applied research. She obtained a PhD in genetics and has conducted post-doctoral work in immunology and neuroscience. She has managed research in academic, government and clinical environments.
She is passionate about delivering the evidence base required to drive and inform ongoing improvements in clinical practice.
Dr Silvia Manzanero's Google Scholar
---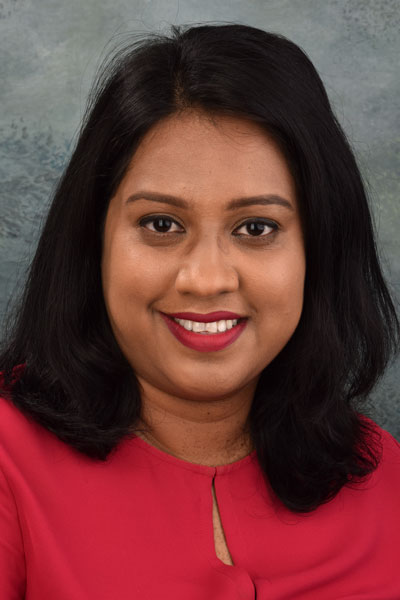 Dr Shahera Banu

Dr Shahera Banu is a Data Analyst in the Jamieson Trauma Institute (JTI). Her role is to support research collaboration with a diverse range of stakeholders and clinicians in relation to data analytics to optimise the quality of research produced by JTI.
Shahera holds a Veterinary Medicine degree and an MSc (Microbiology) from Bangladesh Agricultural University. She completed a PhD in Epidemiology from Queensland University of Technology and worked as a Postdoctoral Research Fellow for couple of years. Shahera has expertise in environmental epidemiology, infectious disease modelling and spatiotemporal analysis.
Shahera has several years' experience in working with Queensland Hospital Admitted Patient Data Conditions (QHAPDC). She is passionate about translating data into information to support decision making and improve patient outcome.
Dr Shahera Banu's Google Scholar
---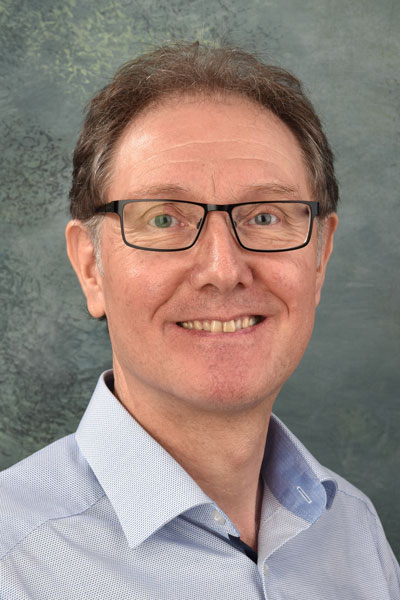 Dr Beat Schmutz

Dr Beat Schmutz is a Principal Research Fellow in the Jamieson Trauma Institute with a joint appointment in the Institute of Health and Biomedical Innovation at the Queensland University of Technology.
Dr Schmutz holds a PhD in Biomedical Engineering. Since 2006, he has provided consultancy to a leading global orthopaedics company and industry partner where he has developed and applied novel 3D computer graphical methods for the design and shape validation of five patient groups' specific anatomical trauma implants. In parallel, Dr Schmutz has conducted research on implant design optimisation, medical imaging, and analyses of bone morphology.
In recent years, he has supported surgeons locally and internationally with his expertise in 3D computer graphical modelling and 3D printing for clinical cases of large bone defect patients.
His main role is to initiate, conduct and manage translational research with clinical, industry and academic collaborators in the areas of computer graphical modelling, medical imaging, Artificial Intelligence and 3D printing. This includes the supervision of postgraduate research candidates. The aim is to advance state-of-the-art research to support and facilitate cost-effective diagnosis, treatment and rehabilitation of trauma patients.
Dr Beat Schmutz's Google Scholar
---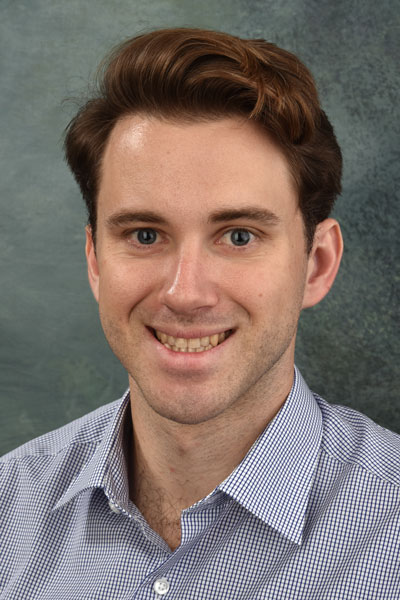 Dr Andrew Foster

Dr Andrew Foster is a clinician-researcher at the Jamieson Trauma Institute. He is an Orthopaedic Principal House Officer at the Royal Brisbane and Women's Hospital and completed his PhD at the Queensland University of Technology. His background includes preclinical and clinical research experience in musculoskeletal infection, including a fellowship at the AO Research Institute in Davos, Switzerland. He is working on quality improvement and research initiatives to prevent and treat implant-associated infection following Orthopaedic and Trauma Surgery.
Dr Andrew Foster's Google Scholar
---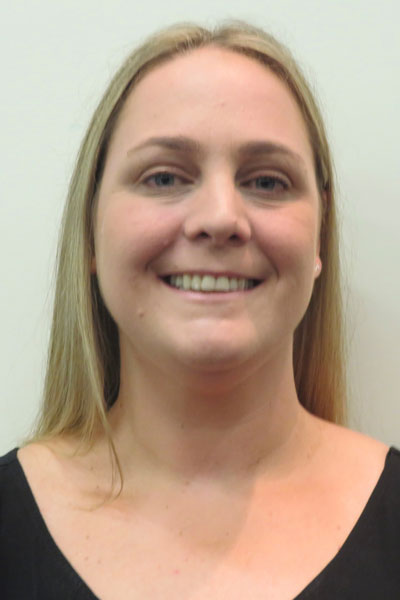 Ms Rachael Brown

Rachael Brown is the Project Officer for Jamieson Trauma Institute (JTI). Her role is to provide high quality project support, administrative and confidential secretariat support to the Jamieson Trauma Institute Team.
Rachael has been with Queensland Health since January 2019 where she has been apart of the JTI Administration team. During this time, she has had the opportunity to work alongside the Director of JTI as well as working within the Research and Governance team at RBWH.
Rachael's previous experience is within the logistics industry, where she would design, develop and conduct various training modules for staff within the industry. Rachael currently holds a Certificate in Supply Chain Management around Logistics, Operations, Planning, Sourcing and Management Strategy.
---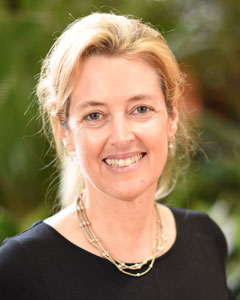 Ms Esther Jacobson

Ms Esther Jacobson is a Research Coordinator with the Jamieson Trauma Institute.
Esther has a nursing background, having trained in the UK and worked for over 30 years in a variety of specialist areas, including clinical genetics, craniofacial surgery and more recently, clinical research.
For the last ten years Esther has been actively involved in ensuring that injury and trauma based clinical studies have been successfully and safely executed, recruitment targets have been met, and vital research data is collected and available for analysis and publication.
Ms Esther Jacobson's Google Scholar
---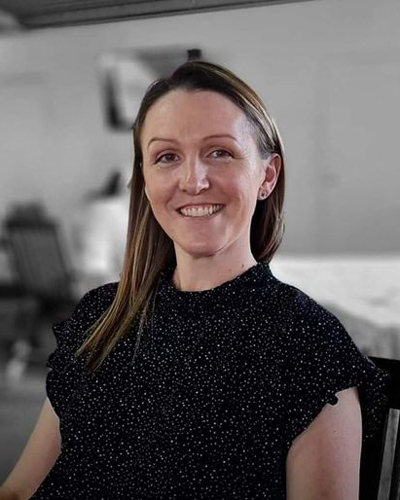 Ms Bonnie Woods

Bonnie Woods is the Clinical Nurse for the multidisciplinary Device Related InFection Team (mDRIFT) at the Royal Brisbane and Women's Hospital (RBWH), supported by the Jamieson Trauma Institute (JTI). Her role is to provide expert clinical knowledge and clinical care for consumers with orthopaedic device related infection and support the function of the multidisciplinary team.
Bonnie has completed a Bachelor of Nursing from Queensland University of Technology (QUT) and has 15 years of nursing experience in a variety of specialities.
She started her nursing career in Plastics and Reconstructive Surgery at the RBWH and internationally at the John Radcliffe Hospital in Oxford, England. Later changing specialities to Orthopaedics at the RBWH. Bonnie's experience in both specialties has assisted with coordination for mDRIFT and clinical research aiming to improve patient outcomes.
---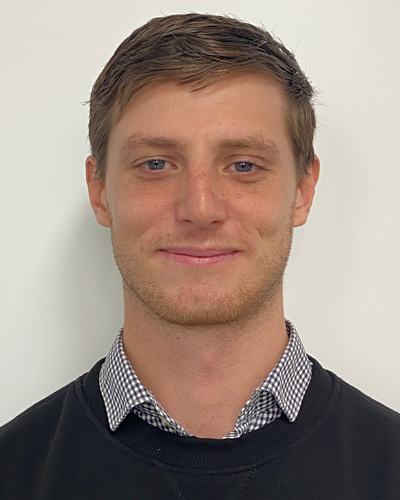 Mr Bryce Hackett

Mr Bryce Hackett is a Statistical Analyst with the Jamieson Trauma Institute (JTI). His role is funded by the Motor Accident Insurance Commission (MAIC) and is the JTI representative for the Road Safety Data Bureau (RSDB), a new Government initiative which has been established as a co-located team within the Department of Transport and Main Roads. The RSDB will provide a greater level of understanding of the variables influencing road trauma in Queensland, with a view to better informing strategic road safety policy decisions.
Bryce is responsible for working with Queensland Health to facilitate the linkage and analysis of data information across several datasets in order to perform in depth analysis into Road Safety matters.
Bryce holds a Bachelor of Science with Honours from Griffith University where he majored in Applied Mathematics and Theoretical Physics. He has extensive knowledge about data linking and privacy and confidentiality from his previous role at the Australian Bureau of Statistics.
---
ESO
Crystal Brouwers, Executive Assistant to Professor Michael Schuetz
Honorary JTI
Prof Mark Midwinter, (CBE), Professor Clinical Anatomy, School of Biomedical Sciences, Faculty of Medicine, UQ
Dr Jamie Phillips, Development Medical Officer and Remote Medicine Specialist Doctor, Oil Search (PNG) Ltd
Major General Jeffrey Rosenfield, (AC, OBE, KStJ), Monash Institute of Medical Engineering
Dr John Crozier, (AM CSM), Vascular Surgeon, Chair RACS Bi-National Trauma Committee
Prof Martin Wullschleger, General Surgeon & Director Trauma Service, GCUH
Dr David Lockwood, General Surgeon & Director Trauma Service, PAH
Prof Gerard (Gerry) Fitzgerald, Prof Public Health, QUT
Prof Barry Watson, CARRS-Q & QUT
Prof Vivienne Tippett PhD, (OAM), Director of Research School of Clinical Science; BNHCRC Lead Researcher, Centre for Disaster & Emergency Management; Dep. Director, JBI Centre for Evidence Based Healthy Ageing QUT
Prof Ross Crawford, Chair in Orthopaedic Research Science and Engineering Faculty, Chemistry, Physics, Mechanical Engineering, Biomedical Engineering and Medical Physics
Brigadier Michael Reade AM
Professor of Military Medicine & Surgery, School of Medicine, UQ
Colonel, ADF Joint Health Command
Consultant Intensivist, Department of Intensive Care Medicine, RBWH
Clinical Representative, Australian Defence Force
Dr Anthony Holley
Intensivist, RBWH
Clinical Representative, Intensive Care Medicine
Dr Carl Lisec
Burns and General Surgeon, RBWH
Clinical Representative, Burns and Trauma
Dr Jason Brown
Burns and General Surgeon, RBWH
Director, Professor Stuart Pegg Adult Burns Centre, RBWH
Clinical Representative, Burns and Trauma
A/Prof Kevin Tetsworth
Orthopaedic Surgeon, RBWH
Clinical Representative, Orthopaedic Trauma
JTI Students
Orry Wyer (UQ) October 2020 – Current
Roger Goodyear (UQ) October 2020 – Current
Jamie Moore (UQ) October 2020 – Current
Rhiannon Ward (UQ) August 2020 – October 2020
Bailey Nunn (UQ) August 2020 – October 2020
Claire Mou (UQ) August 2020 – September 2020
Michael Grist (UQ) August 2020 – September 2020
Alexander Boland (UQ) July 2020 – August 2020
Sophie Rose Taylor (UQ) July 2020 – August 2020
Rachel Fairman (UQ) July 2020 – August 2020
Craig Van Ooteghem (UQ) July 2020 – August 2020
Rebecca Day (UQ) July 2020 – August 2020
Nicholas Bell (UQ) July 2020 – August 2020
Melanie Newton (QUT) July 2020 – Nov 2020
Eduardo Miguel Apellaniz (UQ) May 2020 – Current
Adil Mirza (UQ) April 2020 – Current
Akio Fujiwara (UQ) April 2020 – Current
Daniel Johnson Brimm (UQ) April 2020 – Current
Rob McNicol (UQ) April 2020 – May 2020
Larissa Becirovic (UQ) April 2020 -May 2020
Jia Chen (UQ) April 2020 – May 2020
Genevieve Westacott (QUT) July 2019 – November 2019
Corinne Masters (QUT) July 2019 – August 2019
Adam Mahoney (UQ) 2018 – Current
Andrew Foster (QUT) 2018 – Current
Brett Droder (QUT) July 2018 – November 2018
Catherine Niven (QUT) 2017 – 2020
Jacquii Burgess (UQ) 2017 – 2019
Caroline Gillespie QUT) 2015 – 2020
Martha Druery (UQ) 2014 – 2020
Erin Pitt (GU) 2013 – 2019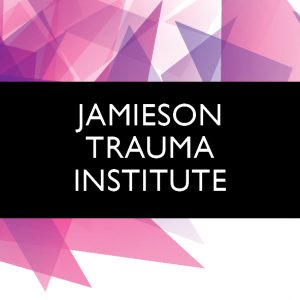 Contact us
Jamieson Trauma Institute
Located: Royal Brisbane and Women's Hospital
HERSTON QLD 4029