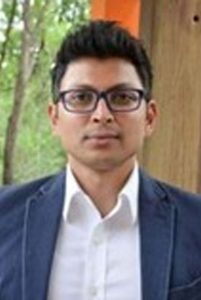 Mr Shannon Dias is a Statistical Analyst with the Jamieson Trauma Institute (JTI) and is the JTI representative for the Road Safety Data Bureau (RSDB), a new Government initiative which has been established as a co-located team within the Department of Transport and Main Roads.
Mr Dias holds a Bachelor of Dental Surgery degree from Maharashtra University of Health Sciences and a double Master's degree in Public Health (Tropical field) and International Public Health (MPH/MIPH) through The University of Queensland (UQ).
In a previous role as a project manager at the School of Medicine, UQ he assisted in implementing and coordinating a multi-site NHMRC-funded prospective data linkage study investigating health outcomes and health service utilisation among Australian ex-prisoners. He has authored several peer-reviewed publications on the physical and mental health outcomes and risk-factors of reincarceration in a large sample of Australian prisoners.
Shannon has experience with statistical analysis of large health and criminal justice datasets, both cross-sectional (unadjusted and adjusted logistic regression models) and longitudinal (survival analysis and cox regression models) and has an interest in the visualisation of data using business intelligence tools.
‪Shannon Dias – ‪Google Scholar 
Shannon Dias (0000-0001-5129-7738) (orcid.org)