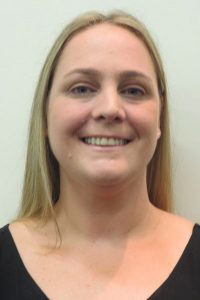 Rachael Brown is the Project Officer for Jamieson Trauma Institute (JTI). Her role is to provide high quality project support, administrative and confidential secretariat support to the Jamieson Trauma Institute Team.
Rachael has been with Queensland Health since January 2019 where she has been apart of the JTI Administration team. During this time, she has had the opportunity to work alongside the Director of JTI as well as working within the Research and Governance team at RBWH.
Rachael's previous experience is within the logistics industry, where she would design, develop and conduct various training modules for staff within the industry. Rachael currently holds a Certificate in Supply Chain Management around Logistics, Operations, Planning, Sourcing and Management Strategy.