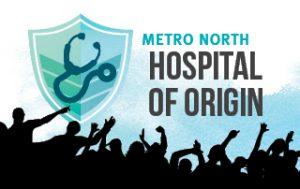 Hospital of Origin – Grand Final
Date: Wednesday 13 June, 11:30am – 1:00pm
Venue: Edwin Tooth Auditorium, Royal Brisbane and Women's Hospital
Let's get ready to rumble!
The inaugural Hospital of Origin competition is a healthcare challenge testing teams on their teamwork, communication, clinical skills and problem solving under pressure.
Hospital of Origin showcases our values in action: respect, teamwork, high performance, integrity and compassion.
Teams from across Metro North will compete for the coveted title, while having fun together at work. Who will be our inaugural champions?
Grand final: Wednesday 13 June 11.30am – 1pm at the Edwin Tooth Auditorium, Herston
Can't get to Herston? Check out the local viewing parties at some facilities with free popcorn and drinks.
Caboolture – Executive Board Room, Level 2 Executive Centre, Building 1 Caboolture Hospital
TPCH – Dr Mark O'Brien Auditorium, Education Centre, The Prince Charles Hospital
Redcliffe – Lecture Room 2, Education Centre, Redcliffe Hospital
CISS – Large Staff Meeting Room, Level 1, North Lakes Health Precinct
13 June 2018
Time: 11.30am-1.00pm
Royal Brisbane and Women's Hospital
Edwin Tooth Auditorium
Education Centre
Butterfield St
Herston QLD