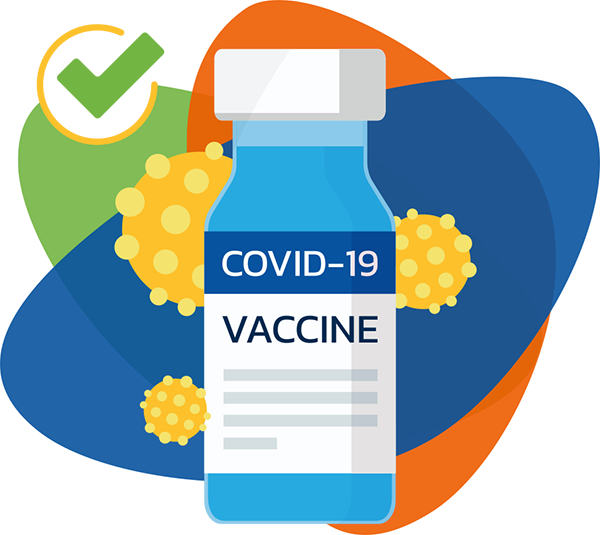 COVID-19 (Coronavirus) Vaccination referrals to Metro North Health
Metro North Health provides vaccination services with Pfizer COVID-19 vaccine (Comirnaty) and AstraZeneca COVID-19 Vaccine across multiple facilities including community clinics, hospital-based clinics and specialist led clinics.
How can your patients get an appointment at a Metro North Health Vaccination Clinic?
Eligible people can now book to receive a COVID-19 vaccine at a Queensland Health vaccination location provided they bring written proof of their eligibility.
Do Metro North Health Vaccination Clinics accept walk-ins?
This will be continually reviewed and updated on our North Health Vaccinations information page which provides a list of all Metro North Health Vaccination Clinics with their opening hours.
Priority will be given to people in the priority groups identified in the Pfizer vaccine drop down list below.
Who are Metro North Health vaccinating?
Metro North Health is vaccinating people aged over 12 years of age based on eligibility for each vaccination below.  Identified priority groups will be given priority for vaccination and can be found under Pfizer vaccine drop down below.
This will be continually reviewed and updated on our Metro North Health Vaccinations information page.
Which vaccine is your patient eligible for?
People aged 60 years and over, unless they have a referral from their GP (PDF)
Any person who has had a first dose of AstraZeneca (Vaxzevria), without any serious adverse events.
The Australian Technical Advisory Group on Immunisation (ATAGI) reinforces that people of any age who have had their first dose of COVID-19 Vaccine AstraZeneca without any serious adverse events can receive the second dose.
The risk of Thrombosis with Thrombocytopenia Syndrome (TTS) following a second dose of AstraZeneca is much lower than the risk following a first dose.  Recent UK analysis reported 15 cases to date out of 9.0 million second doses of COVID-19 Vaccine AstraZeneca given. This translates into an estimated rate of 1.7 case per million doses.
12-59 years
Any person aged 12-59 years are now eligible for the Pfizer Vaccination.
Priority groups for vaccination
Any person requiring a second dose of vaccine (based on vaccine type and age eligibility)
Pregnant women during any stage of pregnancy
Any worker in the following industries:

Residential aged care and disability care workers
Healthcare workers and support staff including students on clinical placement
Hotel quarantine workers (including passenger transport services)
Workers at airports that receive international and domestic flights
Queensland-based international and interstate air crew workers
Border workers
Freight workers who cross domestic borders
Distribution centre workers
Fly-in-fly-out workers
Volunteers at a COVID-19 testing or vaccination clinic
Maritime industry workers
Critical and high risk workers e.g. emergency services, corrective services, youth detention centres, meat processing businesses, freight and food distribution
School and early childhood staff
60 years and over
METRO NORTH VACCINATION CLINICS WILL BE UNABLE TO PROVIDE PFIZER COVID-19 VACCINATION TO INDIVIDUALS AGED 60 YEARS AND OVER UNLESS THEY MEET THE CRITERIA BELOW
Previous confirmed history of:

Cerebral Venous Sinus Thrombosis (CVST)
Heparin Induced Thrombocytopenia (HIT)
Idiopathic splanchnic (mesenteric, portal or splenic) venous thrombosis
Anti-phospholipid syndrome with thrombosis
If there are other medical considerations that may make your patient eligible for COVID-19 Pfizer vaccine, please contact the Metro North Vaccination Medical Officer for advice.
Please provide your patient with a completed Recommendation to Receive the Pfizer (Comirnaty™) COVID-19 Vaccine and your patient will need to book to receive a COVID-19 vaccine at a Queensland Health vaccination location.
Please note that Metro North Health Vaccination Clinics may require further information to assess eligibility and your patient may not be vaccinated on the day of presentation if supporting evidence is not available.
Second dose of your patient's COVID-19 vaccine
Please note your patient's second dose of vaccine must match their first dose of vaccine unless they have experienced a significant documented reaction to their first dose or are pregnant.
Which patients should I refer to Qld Adult Specialist Immunisation Service (QASIS)?
Anaphylaxis or generalised allergic reaction (without anaphylaxis) to any component of the COVID-19 vaccine to be administered
Immediate (within 4 hours) and generalised symptoms of a possible allergic reaction (e.g. urticaria/hives) to a previous dose of a COVID-19 vaccine
History of anaphylaxis to previous vaccines and/or multiple drugs (injectable and/or oral) where ingredients such as PEG or polysorbate 80 may conceivably be the cause
Mast cell activation disorder with raised mast cell tryptase needing treatment and has been unable to tolerate previous injections (e.g. flu vaccine) due to recurrent anaphylaxis.
Patients experiencing severe side effects to first dose of any COVID vaccine.
thrombosis with thrombocytopenia
How do I refer my patient to QASIS?
Send an outpatient referral to MNHHS Central Patient Intake via:
Referrals must include essential clinical information listed below explaining the reason for referral and details of the condition or reaction that requires hospital review.
Essential information required in your COVID-19 vaccination referral letter
Full name, including aliases
Date of birth
Residential and postal address
Telephone contact number/s – home, mobile and alternative
Medicare number, where eligible
Name of the parent or caregiver, if appropriate
Preferred language and interpreter requirements
Identifies as Aboriginal or Torres Strait Islander
Full name
Full address
Contact details – telephone, fax, email
Provider number
Date of request
Signature
History and supporting evidence (if available) of specific relevant underlying medical condition
Relevant medical conditions or GP concern
Relevant presenting symptoms (e.g. urticaria, angioedema, hypotension) AND time of onset after vaccination and observations
Treatment provided
Current medications and dosages
Known or previous adverse drug reactions or other allergies
Any investigations done
Other relevant Medical History and any other information important in relation to COVID vaccination.