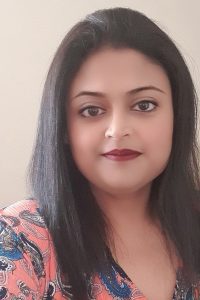 Dr. Arpita Das is the Research Officer for the Jamieson Trauma Institute (JTI). Her role is to assist various clinical researches that influence clinical standards and help multidisciplinary collaboration with internal and external research groups.
Dr. Das holds a Ph.D. in Nutritional Epidemiology and MPhil in Medicine from the University of Sydney. Over ten years of experience in a research-intensive environment with various clinical and health science. She has worked with large, complex multidisciplinary project teams across different project support functions, including conducting research, report writing and analysis with numerous stakeholders ranging from front-line health workers, community-based clinicians, research participants, senior research investigators and students. She has conducted several collaborative health research projects with internal and external university-based researchers, government and non-government hospitals.
Dr. Das has in-depth experience with different research projects and loves to collaborate with the research team for a successful outcome.