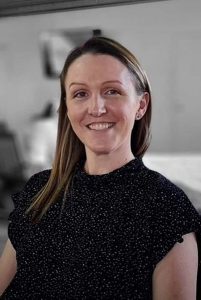 Bonnie Woods is the Clinical Nurse for the multidisciplinary Device Related InFection Team (mDRIFT) at the Royal Brisbane and Women's Hospital (RBWH), supported by the Jamieson Trauma Institute (JTI). Her role is to provide expert clinical knowledge and clinical care for consumers with orthopaedic device related infection and support the function of the multidisciplinary team.
Bonnie has completed a Bachelor of Nursing from Queensland University of Technology (QUT) and has 15 years of nursing experience in a variety of specialities.
She started her nursing career in Plastics and Reconstructive Surgery at the RBWH and internationally at the John Radcliffe Hospital in Oxford, England. Later changing specialities to Orthopaedics at the RBWH. Bonnie's experience in both specialties has assisted with coordination for mDRIFT and clinical research aiming to improve patient outcomes.