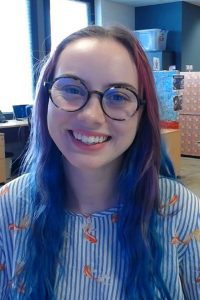 Genevieve is one of the Health Information Managers at the Jamieson Trauma Institute and a Data Analyst for the Queensland Injury Surveillance Unit. She manages projects regarding terminology tooling and mapping, and integrating wearable technologies into acute and rehabilitative trauma care. Often, she works alongside the Commonwealth Scientific and Industrial Research Organisation (CSIRO) to develop and manage projects.
Genevieve has a Bachelor of Health Information Management from the Queensland University of Technology (QUT). As part of this degree she undertook placement with JTI where she helped scope and initiate the Australasian Retrieval Registry. Genevieve has previously worked as a Clinical Coder for both Metro North and Metro South Hospital and Health Services and has a long history as a dental nurse.
She is passionate about data and statistical utilisation and helping affect change in the health system. Currently, she is completing her Masters in Health Service Management through Griffith University to continue her learning journey.