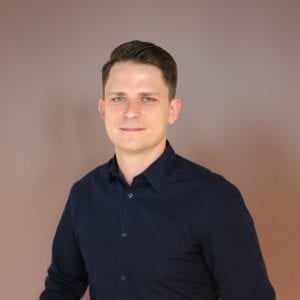 Senior Research Fellow, Vascular Biofabrication
Christoph is a Senior Research Fellow in Vascular Biofabrication and Co-Founder/Managing Director of Biotech start-up Gelomics Pty Ltd. His interdisciplinary research focuses on the development of biomaterials, bioreactors, as well as 3D-printed and tissue-engineered medical devices.
Christoph completed his PhD in Bioengineering at QUT in 2017, where he received the Outstanding Doctoral Thesis Award and the Siganto Foundation Medal for research excellence. He has published more than25 peer-reviewed research articles and attracted over 500 citations since 2015.
Christoph received more thanAUD $5 Million in research grant funding, greater thanAUD $100,000 for research commercialisation has supervised more than10 higher degree research students.