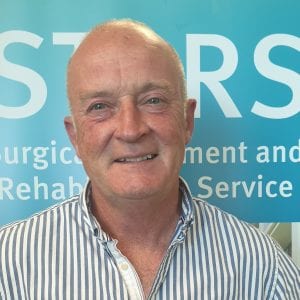 Clinical Lead, Vascular Surgery
Jason is the Director of Vascular Surgery at the Royal Brisbane and Women's Hospital (RBWH) and the Prince Charles Hospital (TPCH), Director of Surgical Services at Metro North Hospital and Health Services (MNHHS), Director of Procedural Services at Surgical Treatment and Rehabilitation Services (STARS) and the Clinical Program Lead in the HBI Vascular Surgery Research Program.
Having been involved in more than 20 published peer-reviewed research articles, Jason is more recently invested in the applications of additive biomanufacturing in Vascular Surgery. Particularly, he sees utility of these techniques in the development of next-generation, patient-specific and cellular-level solutions to advance the treatment of macro- and micro-vascular disease processes.
HBI provides the Vascular team with access to state-of-the-art 3D printing capabilities to support research into next-generation, patient-specific vascular stents and grafts. By working with clinicians, academics and industry partners, treatment options will be transformed for Australians suffering from vascular diseases such as aneurysms and atherosclerosis.