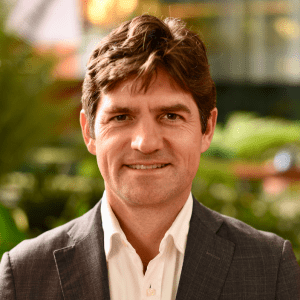 Clinical Director
Michael commenced as Clinical Director of the Herston Biofabrication Institute in August 2020. Michael is a Staff Specialist Plastic and Reconstructive Surgeon, including paediatric surgery at the Queensland Children's Hospital.
Michael completed a BMedSci undergraduate research degree in 1999 and an MBBS undergraduate medical degree in the same year. He completed his FRACS in Plastic and Reconstructive Surgery in 2012 and completed fellowships in cranio-maxillo-facial surgery and surgery of the hand and wrist. Michael was awarded a PhD by the University of Queensland in 2014. His thesis evaluated amputation in severe lower limb trauma and the behaviour of auto-transplanted muscle for traumatic lower limb injuries.
Michael has a special interest in complex lower limb reconstruction, hand and wrist surgery, reanimation of the upper limb and head and neck reconstructive surgery including cranio-facial surgery. He is also interested in the translational aspects of tissue engineering for complex reconstructive defects. In 2019 he was appointed Director of the Australian Centre for Complex Integrated Surgical Solutions (ACCISS) at the Translational Research Institute.
Michael has undertaken three first in human trials of patient specific bioresorbable implants using Regenerative Matching Axial Vascularisation. These complex cases involved large volume bone defects in axial and load-bearing appendicular bone as well as soft tissue contour deformity. They are the impetus for clinical trials of patient specific bioresorbable implants in long segment tibial defects, skull reconstruction and camouflage correction of pectus excavatum.