2020 NAIDOC
VIRTUAL EVENT
Join us in a virtual celebration to celebrate National NAIDOC Week 2020 (5–12 July 2020) across Metro North.
Learn about the history, culture and achievements of Aboriginal and Torres Strait Islander people through a diverse and exciting schedule of films with First Nation businesses, as we celebrate the theme – Always Was, Always Will Be.
NAIDOC 2020 invites all Australians to embrace and acknowledge the true history of this country – a history which dates back thousands of generations.
Sunday 5 July 2020
Welcome to Country/ Aboriginal/ Torres Strait Islander Dancing
Muju Mundu Creations
Muja Mundu Creations is an Aboriginal and Torres Strait Islander family run business led by James Doyle and Jo Sauney sharing traditional dancing, songs, language, art, storytelling, bush knowledge, cultural food passed on through generations connected to "Muja Mundu" (Dream Time). Watch as they deliver a Welcome to Country and share traditional dancing with their children.
Monday 6 July 2020
Stress management/ mindfulness/ positive representation of First Nations women
Queenmode Collective
QueenMode Collective is a community of women established to support, empower and inspire each other and all women of colour by delivering a holistic approach to developing greater self-awareness. It was founded by Elena Wangurra, a Warramiri and Triestina woman from North-east Arnhem Land. Elena travelled Australia and internationally performing with the desire to know more about the world. Listen to Anthea Balfour and Lauren Appo as they talk about the Queenmode Bookclub, discuss stress management and take you on a guided lesson of breathing techniques.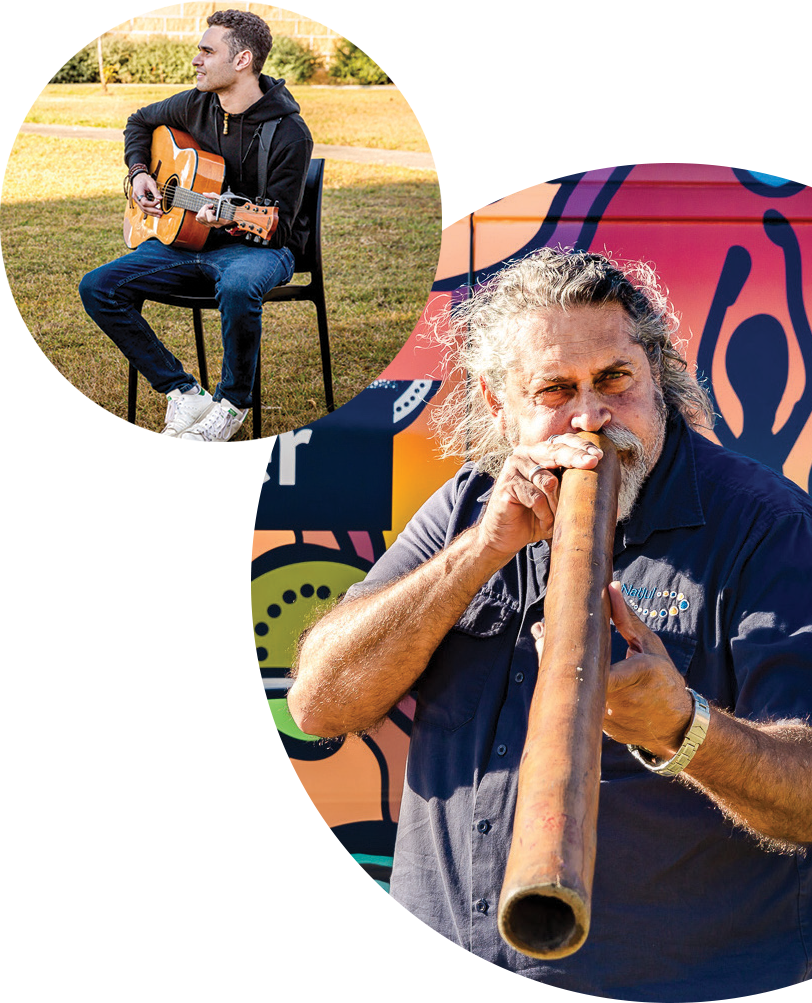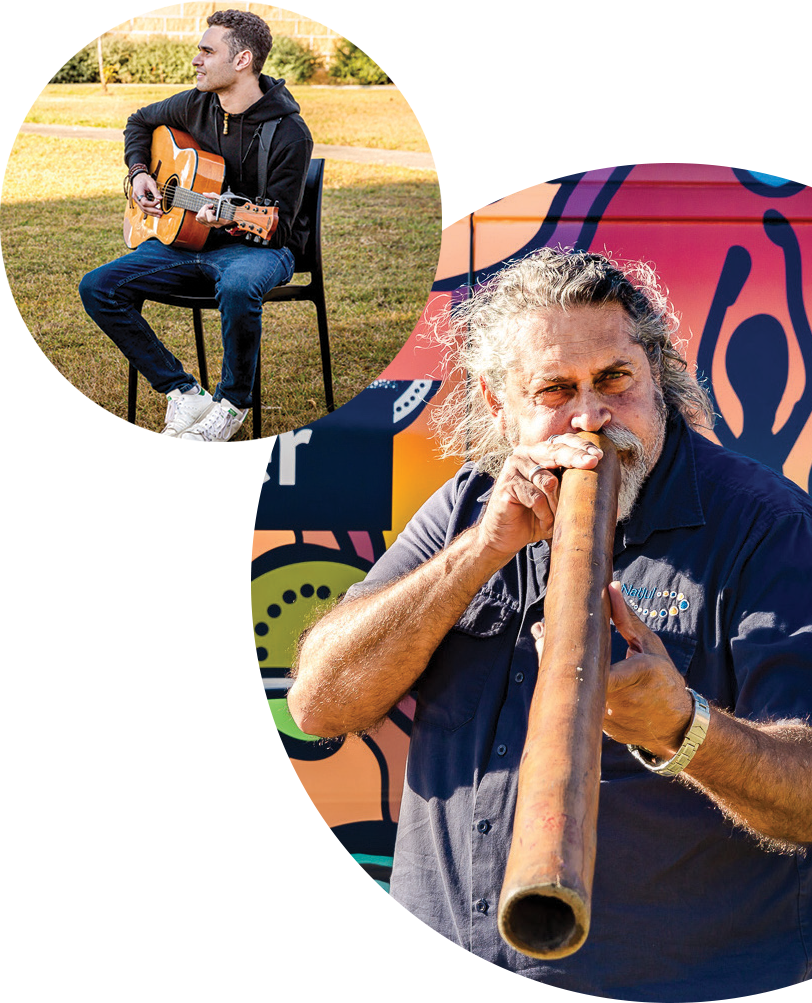 Tuesday 7 July 2020
Learning about our local culture and artefacts display
Nyanda Cultural Tours
Nyanda Cultural Tours are based at Banyo on Brisbane's Northside and provide Cultural Tours and Experiences, developed by Jagera Daran, a long established 100% Aboriginal owned and operated Cutural Heritage Consultancy in South East Queensland. Director, Madonna Thomson and Manager, James Bonner are both grandniece and grandnephew of the late Senator Neville Bonner, the first Aboriginal person in Federal Parliament, representing Queensland as a Liberal Party Senator from 1971 to 1983. In this film both Madonna and James share the history of the extraordinary Aboriginal legacy for the Brisbane area and provide a display of historical artefacts.
Wednesday 8 July 2020
Singing by Torres Strait Islander musician Likiki Millett
Likiki Millett is a talented 19-year-old Torres Strait Islander man born on Thursday Island and raised in Brisbane with blood line of Wakaid and Wagadagam in the Torres Strait. Like many families, he is blessed with many branches in his family lineage. The young Torres Strait Islander man is a talented musician and actor and enjoys sharing his talents with family, friends and community. Likiki is excited for the opportunity to partner with Metro North NAIDOC celebrations to share in song and connect with community via the virtual NAIDOC event to celebrate Aboriginal and Torres Strait Islander culture.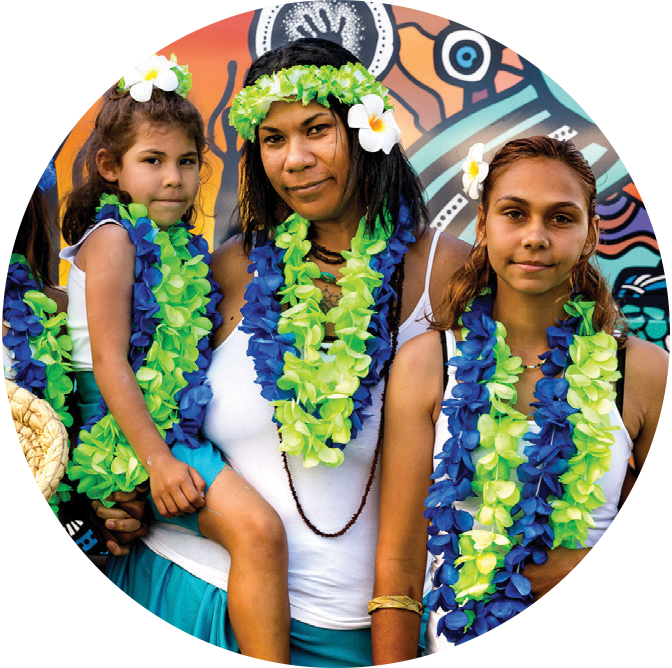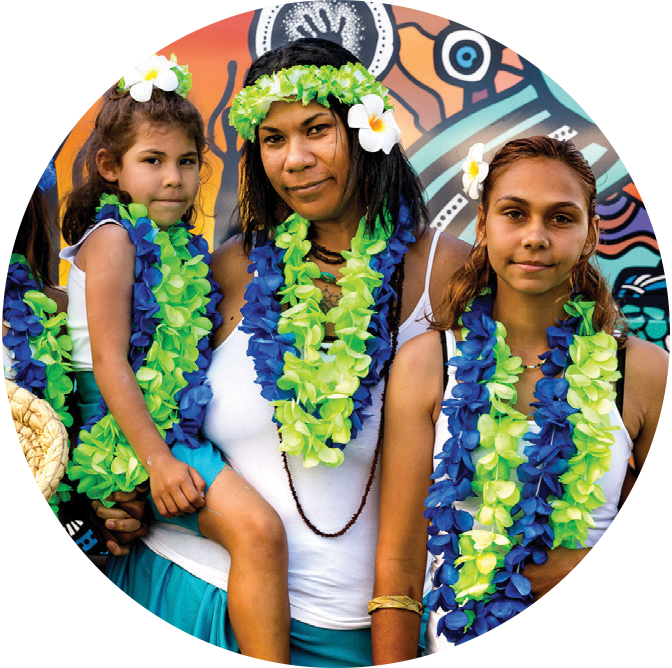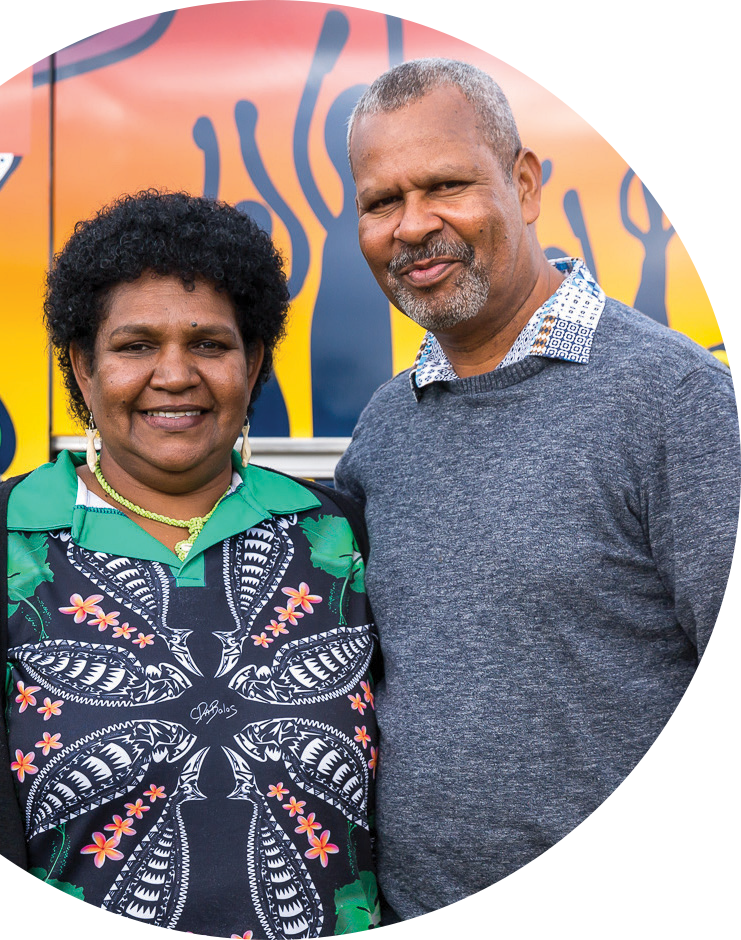 Thursday 9 July 2020
Celebrating our nurses and midwives
Yarning with Sherry Holzapfel and Kirsty Leo
This year we are celebrating "International Year of the Nurse and the Midwife" and would like to acknowledge the vital role our Aboriginal and Torres Strait Islander nurses play in the public and community health sectors. Nurses and Midwives are the people who devote their lives to caring for mothers, fathers, children and families, giving lifesaving immunisations and health advice; looking after older people and generally meeting every day essential health needs. Often Nurses and Midwives are the first and only point of care in their communities. During our virtual NAIDOC celebrations, we are joined with Sherry Holzapfel, Director of the Metro North Aboriginal and Torres Strait Islander Leadership Team (A&TSILT) and Kirsty Leo, Manager of Data, Research and Clinical Governance within the A&TSILT.
Friday 10 July 2020
Yarning with Torres Strait Islander Elders
The theme for this year's NAIDOC is "Always Was, Always Will Be" echoes from social achievements by Aboriginal and Torres Strait Islander leaders. One achievement is the Mabo Case, to highlight the significance of the Mabo case for Torres Strait Islander peoples was Edward Monaei and Daniel Tapau. Edward spoke about the historical component of the case and its significance in the lives of not only Torres Strait Islanders but for Aboriginal peoples. With the flavour of reconciliation, the Mabo case showcases the cultural respect as Aboriginal and Torres Strait Islander people continue to support each other and work in partnership.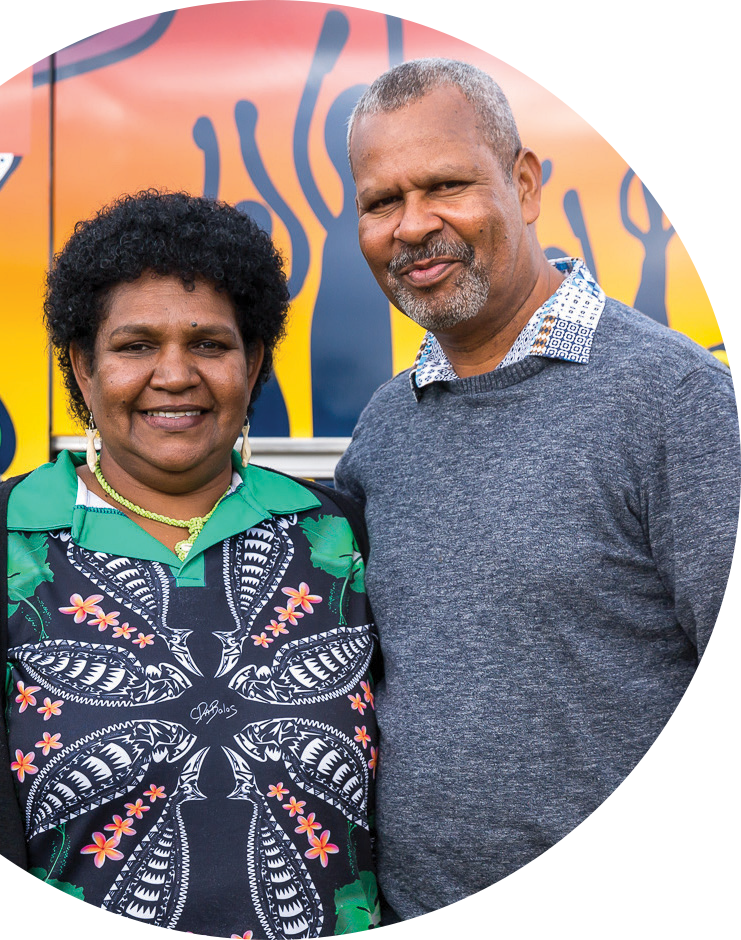 Saturday 11 July 2020
Children's activity: Searching for witchetty grubs
Blackfitness
Black Fitness is a program created to empower children and communities to make healthy lifestyle choices. They undertake their teachings with the value that every Aboriginal child should have an equal opportunity to learn and practice their culture, a healthy lifestyle and wellbeing. Their belief is that education is the key to Closing the Gap for Aboriginal people and the driving force behind improving quality of life for all Australians. They strive to motivate, educate and empower all Australian's to improving their physical and mental health. Take part in this educational lesson with Joshua Toole as he searches for witchetty grubs.
Sunday 12 July 2020
Children's activity: Learning about bush animals and the boomerang
Uncle Anthony Newcastle
Watch Uncle Anthony Newcastle as he shares a lesson about Australian bush animals and how to throw a boomerang. This interactive showcase is suitable for all ages. Uncle Anthony is from the Wadeye area on his mother's side and Tjingali country on his father's side. With a background in community development, dispute resolution, facilitated engagement and the performing arts, Uncle Anthony enjoys passing on culture, telling stories and continuing traditions with all ages.