Food, drinks and services
The hospital has food, drinks and services for people to access.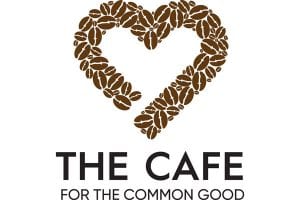 The Café for The Common Good
The Common Good café is located inside Caboolture Hospital, offering customers a selection of offering hot meals, sandwich bar, freshly made sushi, soup and salads, cold drinks, baked sweets, Merlo coffee and a retail section with convenience foods, gifts, magazines and essential items.
It is open 7am to 4.30pm weekdays and 9am to 2pm weekends
To find out more about how The Common Good helps support health innovation visit www.thecommongood.org.au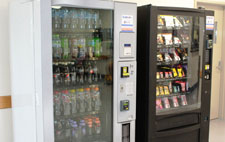 Looking for food options outside of hours?
Snack food and drink vending machines are available 24/7 around the hospital.
There are cafes and shops near Caboolture Hospital. Central Lakes Shopping Village is across the street from the hospital and includes various food outlets. A dental surgery and medical centre are also on site. For your safety, we ask you to stay within the hospital grounds while you're receiving treatment.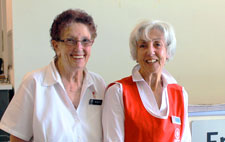 Information desk
To help you find your way around the hospital we have an information desk in the main foyer. Here you will find our St John's volunteers (wearing black and red) who are on hand to assist you with directions and, if needed, show you to your destination. Our volunteers are available 8.30am–3.30pm weekdays.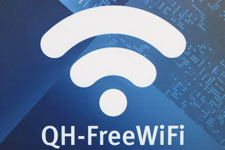 Internet and Wi-Fi
Free Wi-Fi is available for patients and visitors. Read the terms and conditions before accessing.
Public payphones
Public payphones can be found around the hospital for patient and visitor use. Please ask staff or volunteers for phone locations if you can't find one.
Lost property
If you leave any personal property behind when you leave hospital, items are kept for 3 months and then donated to charity. If you lose a personal item during your stay, please let us know by calling (07) 5433 8888.
Toilets
Toilets, disabled toilets and baby change rooms are available in the hospital. Please ask staff or volunteers for the facility closest to you if you can't find one.
Contact us
Caboolture Hospital 
McKean Street
CABOOLTURE QLD 4510
Phone: (07) 5433 8888