Parking and transport
Parking is changing at Caboolture Hospital
Caboolture Hospital's new multi-storey car park is scheduled to open in mid-2023.
When the new car park opens, there will be approximately 1,500 parking spaces across the hospital campus for our patients, visitors, and staff to use each day.
From this time, a parking fee will apply to park anywhere on the hospital campus.
Parking rates incl. GST (starting mid-2023)
| | |
| --- | --- |
| Time | Fee |
| 0-15 minutes | Free |
| 15-60 minutes | $3.00 |
| 1-2 hours | $5.00 |
| 2-3 hours | $7.00 |
| 3-4 hours | $9.00 |
| 4-6 hours | $11.00 |
| 6-24 hours | $13.00 |
Concessional rates
A concession program will be in place to provide a discount to parking fees for eligible patients and primary carers. The following people may be eligible for discounted parking:
Patients and/or primary carers:
experiencing financial hardship
who are admitted to Caboolture Hospital for an extended period of time
who are required to attend Caboolture Hospital frequently
with special considerations who may require additional assistance
Further information about how to access the concession program will be available closer to the opening of the multi-storey car park.
For more information, or to check if you may be eligible, please read the Car Parking Concessions Policy at https://metronorth.health.qld.gov.au/about-us/publications
Drop-off and pick-up
It will always be free to use the drop-off and pick-up zones on the hospital campus. Please note these zones are subject to time limits.
Contact
For any enquiries, please email CabooltureCarPark@health.qld.gov.au.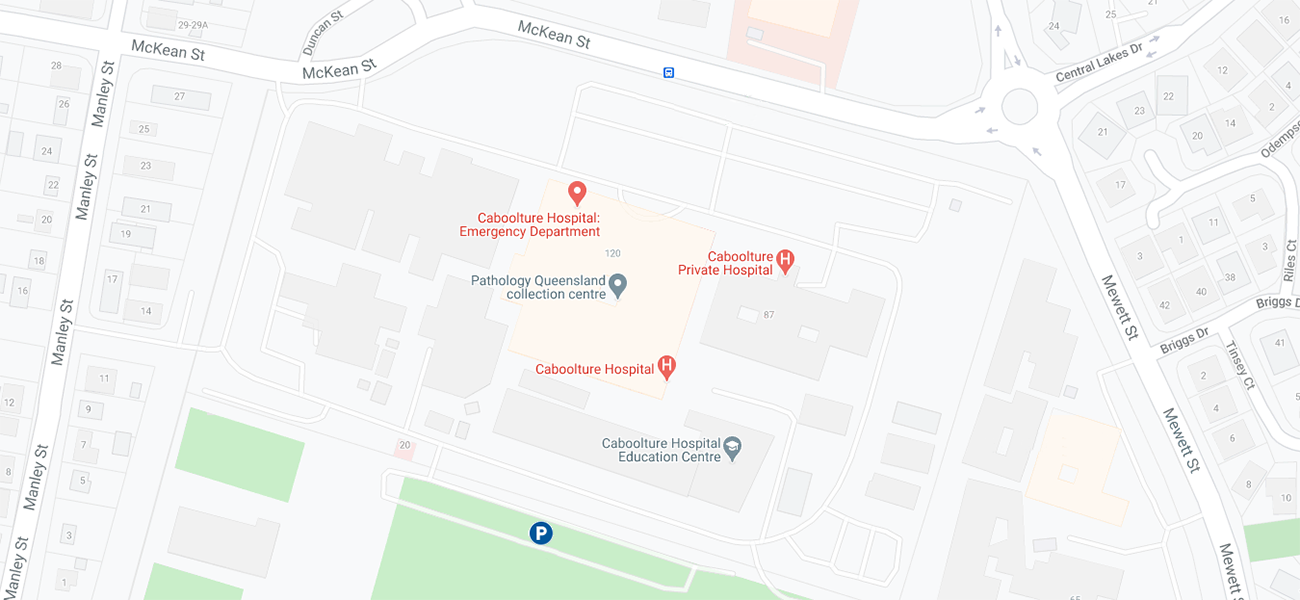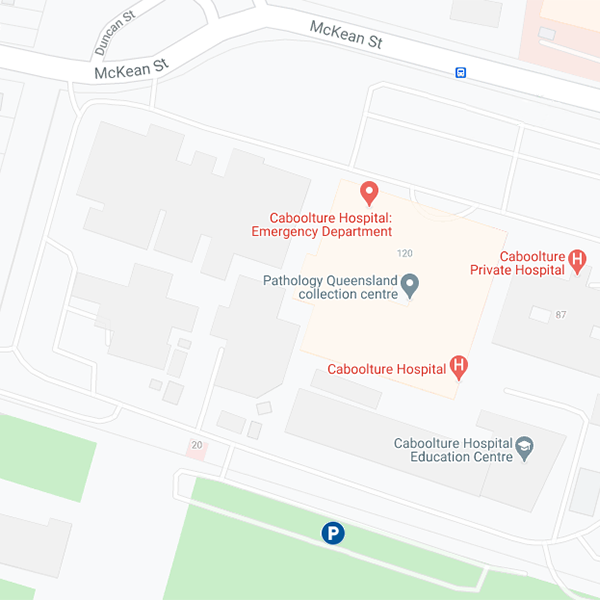 Shuttle Bus Service
Caboolture Hospital provides a free shuttle bus service for patients and visitors.
The eight-seater shuttle bus stop is located at the eastern end of the public carpark, near the Caboolture Hospital main entry. It runs on a loop service with five designated bus stops on the campus, including the Main Entry, Emergency Entry, Specialist Outpatients, Community and Oral Health and Mental Health Ward 2.
You can get on board from 7.30am to 4pm weekdays. It does not run on weekends or public holidays.
Disabled parking
There is designated car parking for people with disabilities. Caboolture Hospital also offers mobility assistance (wheelchairs). Please ask a volunteer at the Main Entry Information Booth if you need mobility assistance.
Pick up and drop off zone
If you are getting dropped off and/or  picked up, there is a covered pick-up/drop-off area at the Main Entrance of Caboolture Hospital.
The drop-off zone can be accessed via the All Access Road off Mewett Street. A five-minute parking limit applies in the drop-off zone so as a courtesy to other patients and visitors, please don't exceed this time limit.
Public transport
Bus
TransLink bus stop 310304 is located on McKean Street, opposite St Columban's College. Route 655 buses (Caboolture Station to Caboolture Hospital, TAFE, USC) service this stop regularly seven days per week.
Route 895, 896 and 897 buses between Caboolture, Woodford and Kilcoy (TransLink bus stop 740106 at Kilcoy Coach Stop William Street) operate Monday to Friday with two route 896 services available on Saturday.  
Several other bus routes to surrounding suburbs including Bellmere, Morayfield, Bribie Island and Redcliffe are available from Caboolture train station bus interchange.
For more information including fares, visit translink.com.au or phone 13 12 30.
Train
Caboolture train station is about 1.5 km from Caboolture Hospital. Trains on the Caboolture and Sunshine Coast lines operate regularly to Brisbane, Ipswich, Springfield, Nambour and Gympie North.
For more details, visit translink.com.au or phone 13 12 30.
TravelTrain services to several central, western and northern Queensland centres also stop at Caboolture station. Bookings are required.
For more details, visit www.queenslandrailtravel.com.au or phone 1800 872 467.
Taxi and Rideshare
Caboolture Hospital offers free taxi phones, which are located at the Main Entry volunteer hut (off Mewett Street). Rideshare services can also drop off and pick up customers at this location.