Professor Jason Roberts receives 2021 Fred J Boyd Award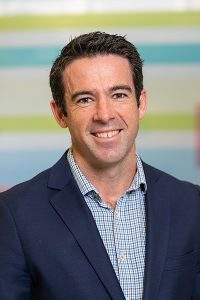 Professor Jason Roberts, HeIDI Interim Director, has been announced as the 2021 recipient of the Fred J Boyd Award from the Society of Hospital Pharmacists of Australia (SHPA).
The Fred J Boyd Award is SHPA's most prestigious award, recognising a member who has made a significant contribution to hospital pharmacy in Australia through outstanding achievement impacting public health and patient care. This award recognises Professor Roberts' world-leading contribution to research, particularly in the field of drug dosing and pharmacokinetics, and his support of the next generation of pharmacists and researchers.
Congratulations Professor Roberts! Find out more about this award and SHPA at 'Unparalleled impact': Professor Jason Roberts receives 2021 Fred J Boyd Award – SHPA