Meet our team of urologists
Our specialised team of urologists includes: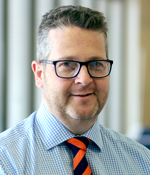 Dr Nicholas Rukin
MB ChB MD FRACS (Urol) FRCSEd (Urol)
Director of Urology
Dr Nicholas Rukin a consultant urologist working at Redcliffe Hospital and a lecturer in surgery at the University of Queensland.
Dr Rukin completed his primary medical degree at the University of Birmingham in the United Kingdom. Having completed basic surgical training at the University Hospital of North Staffordshire, he completed a Doctorate of Medicine, entitled 'Genetic and Environmental factors in the Development of Prostate Cancer' at Keele University.
Dr Rukin completed his higher urological training in the United Kingdom and was awarded the prestigious gold medal for excellence at his Intercollegiate Fellowship examination at the Royal College of Surgeons. Dr Rukin subsequently undertook an Endourology fellowship at Fremantle Hospital in Western Australia. He was appointed as a full-time public urologist in the National Health Service for 4 years before joining our department at Redcliffe Hospital in 2016. Dr Rukin completed the Royal Australasian College of Surgeons fellowship in urology in 2019 (FRACS) and is currently the director of urological surgery at Redcliffe Hospital.
In addition to his clinical roles, Dr Rukin has a strong interest in medical education and Endourology research. He has developed several smartphone medical apps for urological trainees, is a member of several urological journal editorial boards and was the national lead for undergraduate urology in the UK between 2015 and 2017. He has published extensively in the medical literature into kidney stone research and has established a national training course for ureteroscopy.
He is the clinical lead for urology at the Herston Biofabrication Institute, a purpose-built research facility examining the role of 3D printing and biotechnology in clinical urology
Subspecialty areas of interests include:
Kidney and bladder stone management
Benign prostatic problems
Prostate cancer diagnostics
Scrotal pathology
A/Prof Jon-Paul Meyer
MB ChB, MRCS (Ed), MD, FRCS (Urol), FRACS (Urol)
Jon-Paul was born and raised in Wales. He graduated in 1996 from Bristol Medical School in the UK, having been awarded his MB ChB. He completed his residency and general surgical training in the south-west of England, following which he successfully completed his examination and was awarded his MRCS (Membership of the Royal College of Surgeons).
Prior to commencing higher urological training, Jon-Paul undertook a 2-year period of research at the Bristol Urological Institute in the UK into bladder cancer, which culminated in the award of his MD. Jon-Paul then completed his higher Urological training in Oxford and successfully obtained Fellowship of the Royal College of Surgeons in the UK (FRCS (Urol)). He then undertook a year's Fellowship at the Royal Brisbane and Women's Hospital and made a decision to remain in Queensland. Jon-Paul then successfully completed the Australian Fellowship examination and gained Fellowship of the Royal Australasian College of Surgeons (FRACS (Urol)).
Jon-Paul has worked at Redcliffe Hospital since 2008. His interests include general urology, all urological cancers, stone disease, benign prostate disease and female urology.
He remains committed to research and has published multiple papers in peer-reviewed journals, and has presented at numerous national and international urological meetings. He is actively involved in the teaching of both medical students and junior doctors and is an Associate Professor at the University of Queensland. He is the Urological Training Supervisor for urological trainees at Redcliffe and is a national hospital assessor for the Urological Society. He is married with 2 children and his outside interests include football, rugby, cycling and almost any sport.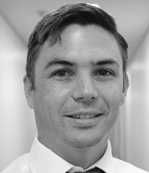 Dr William Bowes
MB ChB, FRACS (Urol)
Urological Surgeon
Dr Bowes originally hails from South Africa, and emigrated to Australia with his young family in 2008 to pursue world-class urological training. He completed his urology training in Brisbane, and this included selection for subspecialty training in robotic surgery with the Queensland Robotic Surgery Unit at Greenslopes Private Hospital.
Dr Bowes has expertise in an extensive range of adult urological conditions, with a focus on modern, minimally invasive treatments and patient-centred care. He has particular interest in the management of prostate and kidney malignancies, as well as benign conditions such as Benign Prostatic Hyperplasia (BPH) and urinary stone disease. He has also conducted research on outcomes of robotic prostate cancer surgery, and is a senior lecturer with the University of Queensland's Faculty of Medicine. He is a full member of the Urological Society of Australia and New Zealand, and a fellow of the Royal Australasian College of Surgeons.
Upon completion of his specialty training, Dr Bowes was appointed as staff specialist at Redcliffe Hospital, and is engaged in private practice at Holy Spirit Northside Private Hospital, where he joins a team of experienced colleagues and offers a comprehensive, multidisciplinary Urology service. This service is now being extended to the Montserrat Day Hospitals Group.
Special interests:
Robotic surgery
Prostate cancer
Laparoscopic renal surgery
Urinary stone disease
Benign Prostatic Hyperplasia (BPH)
Vasectomy and vasectomy reversal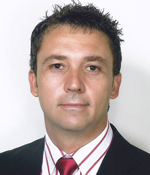 Dr Jo Schoeman
FRACS, FCS(Urol)SA, MBChB
Urological surgeon
Dr Shoeman is a general Urologist with wide range of experience. He worked in public and private practice in South Africa for the first 11 years of his Urology career, laying the foundation with a broad skill base. Being the only Urologist in Bundaberg, a regional Queensland setup for five years, equipped Dr Shoeman to face any urological challenge. In Bundaberg, he was involved in both the private hospitals and the Bundaberg Base Hospital, and started public work at Redcliffe Hospital in 2017 in the Urology Department.
One of Dr Shoeman's most exciting moments has been to be one of the founding members of the Pelvic Medicine Centre, a centre dedicated to urinary incontinence and the treatment thereof. He is also honoured to be a part of the first Australian Accredited Robotic Centre of Excellence at the Wesley Hospital in Brisbane.
Not only is Dr Shoeman a Urologist, he is also a family man and actively involved in the lives of his family, as well as trying to make a difference in the lives of other children in Kids Church. He is happily married and the father of two gorgeous young women.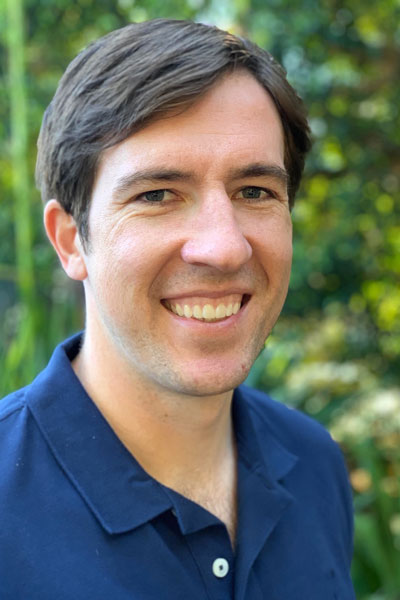 Dr Matthew Roberts
BSc, MBBS, PhD, FRACS (Urol)
Consultant Urologist
Clinician Research Fellow, Metro North Hospital and Health Service
Matthew is a medical graduate of The University of Queensland (UQ) and underwent Urology specialty training in Queensland, including at Redcliffe Hospital. He completed his training at Nepean Hospital in New South Wales, which was the first public hospital to offer Robotic Surgery and remains the busiest public robotics program in NSW. He gained considerable experience in robotic oncology for prostate, bladder and kidney cancer, as well as innovative endourological techniques, including Holmium Enucleation Prostatectomy (HoLEP), En-Bloc removal of Bladder tumours and Percutaneous Nephrolithotomy (PCNL) with laser surgery for large kidney stones.
His clinical and research interests include urologic oncology (surgery and other treatments, imaging and biomarkers), endourology and urological infections.
Matthew was recently successful in being awarded a highly competitive Metro North Clinician Research Fellowship and works as a surgeon-scientist as Group Leader of the Prostate Theranostics and Urological Diseases Research Group at The University of Queensland Centre for Clinical Research (UQCCR).  He has pursued research  throughout his training, including completion of his PhD under the supervision of Professor "Frank" Gardiner investigating new biomarkers for the early detection and characterization of prostate cancer.  Matthew has authored many communications, including a book (Senior Editor) and three chapters, and more than 80 peer-reviewed manuscripts in international journals, as well as presented his research at more than 20 international urology and clinical cancer meetings.
Matthew has received many prizes and scholarships and is an invited peer reviewer for NH&MRC Project Grants and more than 20 international journals, recognized as being in the top 20 in UQ Researchers for Peer Review (per Publons) and member of the UQ Faculty of Medicine Human Research Ethics Committee.  His research supervision includes MBBS Honours (First Class) and multiple junior doctors resulting in international publications and presentations.
Matthew maintains an interest in medical education as a Senior Lecturer with the UQ Faculty of Medicine, being an invited lecturer for medical student education and invited member of the Medical Student Research Committee.
Contact us
Location: Ground floor, Redcliffe Hospital
Phone: (07) 3883 7770 or
(07) 3883 7777
Fax: (07) 3883 7594
Open: Monday-Friday 7.30am-5.00pm

Need help outside hours?
For non-urgent medical issues call 13 HEALTH (13 43 25 84) or visit your GP.
In an emergency call 000.
Refer a patient
To refer a patient to this service, view the Urology referral guideline.
View all Metro North HHS Urology Specialists.
GP and Specialist Referral Hotline: 1300 364 938