Food, drinks and services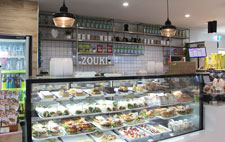 Zouki Cafe
Freshly prepared hot and cold food options. Eftpos is accepted.
Location: Building 17 near the back of the main hospital building.
Open: Monday–Friday 6.30am-3.00pm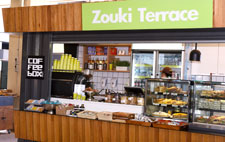 Zouki Terrace
Location: Outside the front doors of the hospital
Open: Monday-Friday 6.00am-7.00pm, Saturday-Sunday 7.00am-4.00pm
Public holidays 7.30am-3.30pm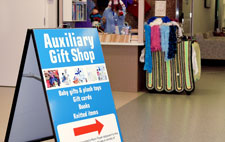 Gift shop
Baby gifts, toys, books and gift cards. The Redcliffe Hospital Auxiliary Inc. gift shop is in the main foyer opposite the Pharmacy and is open from Monday-Friday 8.00am-4.00pm . The shop is the primary source of fundraising for the hospital and relies totally on community donations.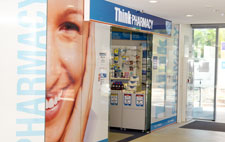 Think Pharmacy
Open: Monday-Sunday, 8.00am-10.00pm
Located: Ground floor, Moreton Bay Intergrated Care Centre, 106 Anzac Avenue Redcliffe
Phone: (07) 3283 4070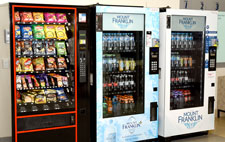 Vending machines
Snack food and drink vending machines are available 24/7 in the Emergency Department, Outpatients Department and Maternity.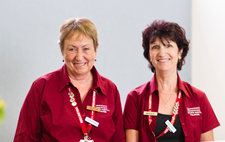 Information desk
Information desks are located in public areas to help you find your way around the hospital.  Here you will find our volunteers who will help you with directions and if needed, take you to your destination.
Open: 7.00am-5.00pm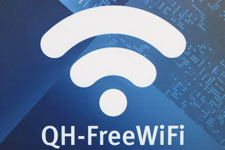 Internet and Wi-Fi
Free Wi-Fi is available for patients and visitors. Read the terms and conditions before accessing.
Toilets
General and disabled toilets are located on every floor of the hospital for patient and visitor use. Baby change rooms are located in Outpatients department and Maternity. Please ask staff for the toilet closest to you.
ATM
An ATM is located in the foyer of the hospital's main building.
Near the hospital
There are a range of facilities close to the hospital. This includes:
Kippa-Ring Shopping Centre
IGA
Café and takeaway options in the surrounding suburb
Public payphones
Public telephones are located on the ground floor in the Emergency Department and at the main entrance.
Chapel
The Chapel is open to people of all faiths or for those needing a quiet place of reflection and is located near the Palliative Care and Rehabilitation Unit. Chaplains offer spiritual support and pastoral care to patients, visitors and staff. This includes:
an accepting, compassionate, respectful and attentive presence to people of all or no particular faith
Help and support in times of stress or crisis
Prayers and the Sacraments (eg communion) where appropriate
If you wish to arrange the services of a minister of religion please ask the ward staff. Bibles are available on request. For more information or would like to speak to a chaplain phone (07) 3883 7878.
Justice of the Peace
A Justice of the Peace is available for patients, visitors and staff. Appointments are not required.
Location:  Hospital Foyer, near outpatients
Open:  Monday to Thursday, 8am – Noon  and Friday 9am – Noon,
Lost property
If you leave any personal property behind when you leave hospital, items of value will be forwarded to admissions and security. Call (07) 3883 7777 for lost property enquiries.
Redcliffe Hospital
Anzac Avenue
REDCLIFFE QLD 4020
Phone: (07) 3883 7777