Medical careers at Caboolture Hospital
Why Caboolture Hospital?
Caboolture Hospital was recently re-accredited with a medical workforce expanding to more than 200 in 2023. Our strength is our people and their strong connection with the local community.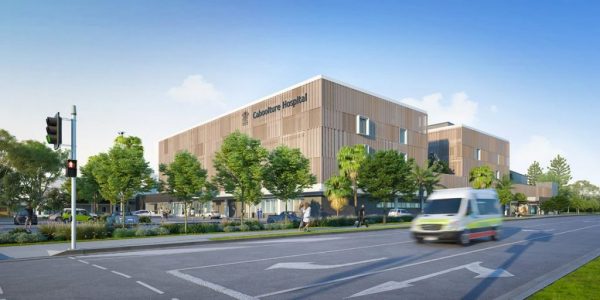 You will also be part of the Metro North Health Service with Caboolture Hospital undergoing a major expansion and redevelopment which will see many changes to the facility opening in mid-2023.
The $399.5 million project will deliver a five-storey clinical services building that supports 130 new beds, a six-storey multi-storey carpark.
The Caboolture Hospital Redevelopment will provide the community with access to a modern health facility and new specialist healthcare services, meaning patients can be treated closer to home, reducing the need to travel to larger facilities for treatment.
The redevelopment includes:
new main entry, café and visitor's lounge
new and expanded Emergency Department
10-bed Intensive Care Unit
six operating theatres and two Gastrointestinal Endoscopy suites.
10-bed Palliative Care Unit
14-bed Geriatric Evaluation and Management Unit
eight-bed Cardiac Care Unit
four-bed Chest Pain Assessment Unit
16-bed Medical Ward
32-bed Medical Ward
An eight-chair Day Chemotherapy Unit, which will provide chemotherapy and infusion services for cancer patients, is also being delivered.
The new clinical services building will include linkways on Levels one (ground floor) and two, which connect the new building to the existing Caboolture Hospital, allowing patients, visitors and staff to easily move between the two buildings.
New Satellite Hospital facilities
New Satellite Hospital facilities are also being built nearby in Caboolture and Bribie Island. They will deliver further healthcare services close to home for patients requiring non-urgent care.
Education
Caboolture Hospital also offers:
weekly Grand Rounds with lunch provided
weekly Junior Doctor education
doctor's lounge
education centre with library
simulation centre
fun activities throughout the year.
Positions
Medical and Surgical Rotations at Caboolture Hospital
Anaesthesia
Emergency Medicine
General Surgery
Intensive Care
Medicine (including Respiratory, Cardiology Stroke and Gastroenterology)
Mental Health
Obstetrics and Gynaecology
Paediatrics
Salary & Entitlements
Doctors work 76 hours per fortnight and on-call shifts but a minimum of 10 hours off between shifts.
The award includes annual, professional development and exam leave.
Metro North Health also offers generous salary packing options.
Superannuation paid up to 12.75%.