Butterfields Newsagent RBWH – Care packages delivered to patients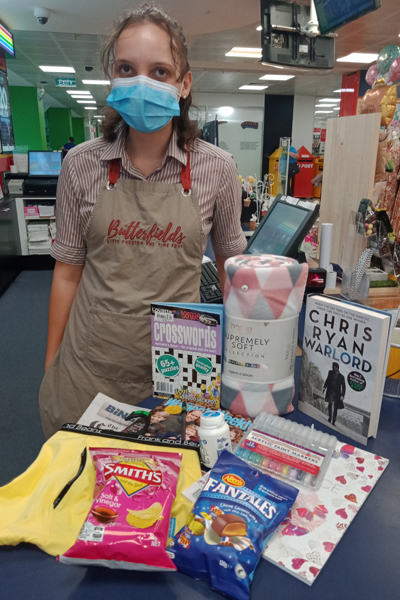 Butterfields Newsagent can organise urgent care packages to be delivered to patients within the hospital.
This service is perfect for people unable to visit their loved ones due to COVID-19 visitor or travel restrictions.
We can supply clothing, toiletries, food, reading material and phone chargers, as well as a huge array of gifts and entertainment to keep patients comfortable.
We guarantee delivery of the Care Package to the patient within 1 hour of orders being placed.
Please note – This service is only available between Monday to Friday from 8am to 5pm.
We are open every day except Christmas Day and Good Friday. Our store hours are:
Monday to Friday:            7AM – 6PM
Saturday & Sunday:          7AM – 3PM
Public Holidays:                 7AM – 3PM