Emergencies call 000
or go to your nearest hospital Emergency department.
Non-urgent medical issues: 13 HEALTH (13 43 25 84)
Address
Cnr Butterfield St and Bowen Bridge Road
HERSTON
QLD AUSTRALIA 4029
Postal address
Royal Brisbane and Women's Hospital
HERSTON
QLD AUSTRALIA 4029
Feedback
We appreciate your feedback to help us continually improve our services. If you are unhappy with the care you have received or if you would like to provide a compliment or other feedback about your care or our services, please contact us using the form below or contact:
Consumer Liaison Officer
Phone: (07) 3646 8216
Patient experience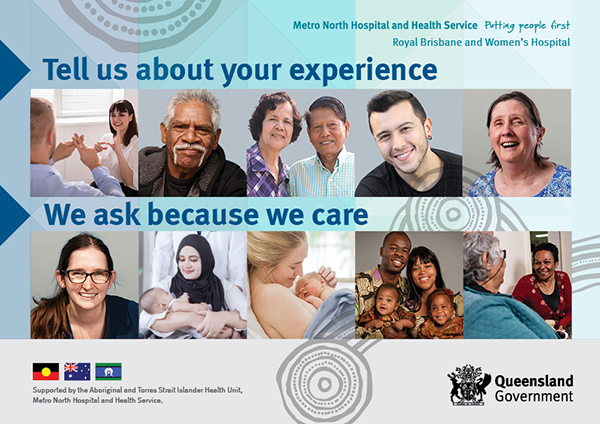 What is the patient experience? Find out more.