Support us
Caboolture Hospital cares for people living in the Caboolture, Bribie Island, Woodford, Elimbah and Moreton Bay region. In 2016, we provided around 68,000 outpatient appointments, delivered close to 2,000 babies and treated about 57,000 patients in Emergency.
To improve and extend our reach further, we need your support. Your support is important to the difference we make.  It means we can continue to deliver health services to some of the most vulnerable members of our community.
Different ways to support us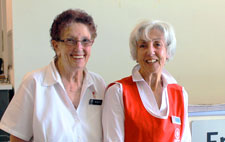 Volunteer
Caboolture Hospital volunteers are some of the first faces to greet our patients and their families. Joining the volunteer team means you'll become a key member of our hospital family.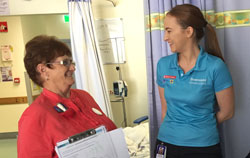 Get involved: Caring Together Consumer Network
If you have been a patient of Caboolture Hospital, or cared for someone who was, we would love to hear from you. By understanding your experience, we can improve what we do now and better plan for what the community needs in the future.