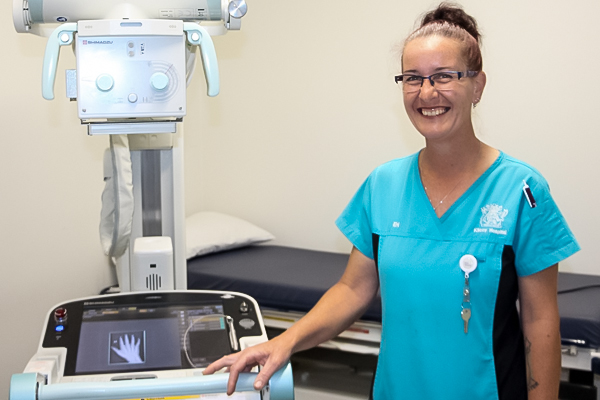 You don't often find radiographers at smaller health facilities like Kilcoy Hospital, but you can find X-ray operators like Enrolled Nurse Sam!
Sam has completed special X-ray training to make life a little easier for the local community.
"Operating an X-ray machine here is really handy," Sam said.
"When a patient presents with something like a fracture, I can take their X-ray here and loop them in with a doctor at Redcliffe Hospital via Telehealth.
"It means patients don't have to travel an hour or so for an appointment, especially driving on the bumpy roads around here which would likely be painful!
"I have been at Kilcoy Hospital for 10 years and I really love it.
"You get to know the patients really well and many of them are from the local community so you're always familiar with who you're treating."