2021 Queensland Eating Disorder Service (QuEDS) Annual Forum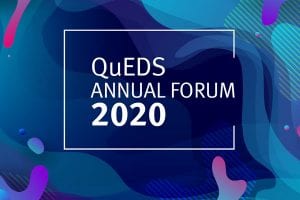 This annual 1-day forum focuses on the contemporaneous challenges and new developments occurring in eating disorder treatment statewide. The 2020 forum will have the theme of 'Eating Disorders + Personality Disorders: a trauma informed approach to care' with interstate specialist speakers.
The sessions planned include:
Best Practice in the Management of Borderline Personality Disorder
Project Air Strategy for Personality Disorders
Perspectives: Ethical and Legal Complexities
Aiming for Recovery: Case Study and Panel Discussion
The Eating Disorders Genetics Initiative (EDGI)
QuEDS Community Clinician Guidelines
Shared table: Supportive Meal Therapy Training Package for Clinicians and Carers
A Five Session Intervention; Gold Coast Adult Eating Disorder Service
Child and Youth Eating Disorder Guidelines
This forum is provided free of charge and available to clinicians of any profession working with or interested in this area.
We request that staff register for this event, while this is not a catered event, a light morning tea will be provided for attendees on site.
Note
A sign on sheet will be available on arrival and certificates of attendance provided on request to individuals that registered and signed on.
QuEDS endeavor to use lived experience perspectives wherever possible in their education provision and resource development.
A post-course online questionnaire will be sent to attendees after the course. This assists us to plan and format the following forum to meet the needs of attendees.
5th May 2021
0800hrs- 1530hrs
Education Centre
Royal Brisbane and Women's Hospital
Butterfield Street
Herston QLD 4029
Contact
QuEDS Educator: Johanna Dalton/ CNC Tegan Louttit
Email: QuEDSeducation@health.qld.gov.au