Workshop your baby bump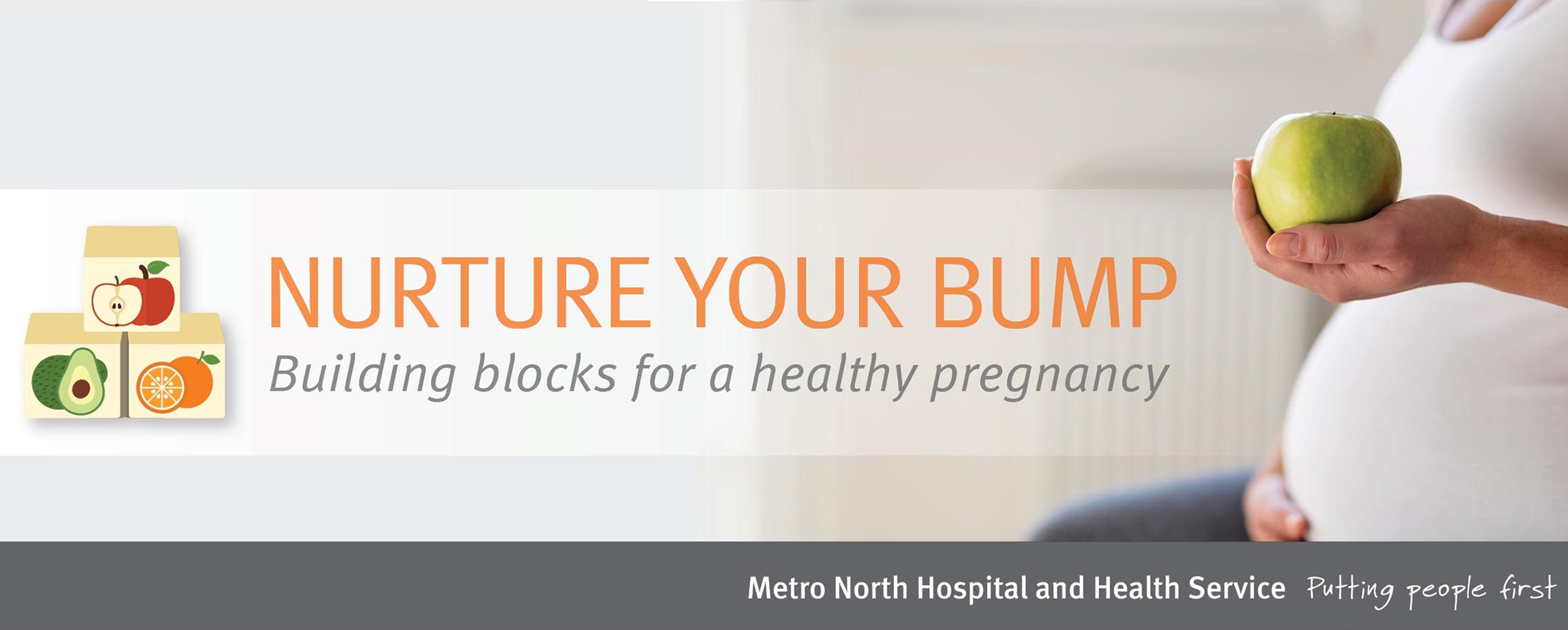 Knowing where to start on your pregnancy journey can be a little overwhelming, so we're here to make it easier.
Nurture Your Bump – Workshop is a Metro North Hospital and Health Service antenatal group education workshop for all Royal mums-to-be & their partners.
Our workshop
Our 2 hour workshop will provide you with the building blocks to have a healthy pregnancy and grow a healthy baby. Whether you have questions or simply want to check if you are on the right track – this program is for you!
Run by our experienced Royal maternity dietitian, topics & questions covered:
Nutrition– how much more of which foods do I really need?
Supplements – do I need them & what is the best brand?
Keeping active – what exercise is safe & how much?
Food safety – what foods do I need to avoid & what is the risk?
Breastfeeding – do I need to eat or drink more?
Symptom management & weight gain – remedies & recommendations  
Receive our pregnancy guide & workbook, which includes goal setting and helpful lifestyle tracking tools.
Register for the Nurture Your Bump Workshop
Contact us
Maternity Outpatients Department
Location: Ground floor, Ned Hanlon Building, Royal Brisbane and Women's Hospital
Phone: (07) 3646 7182
Fax: (07) 3646 5482
Email: LivingWellDuringPregnancy@health.qld.gov.au