Available Programs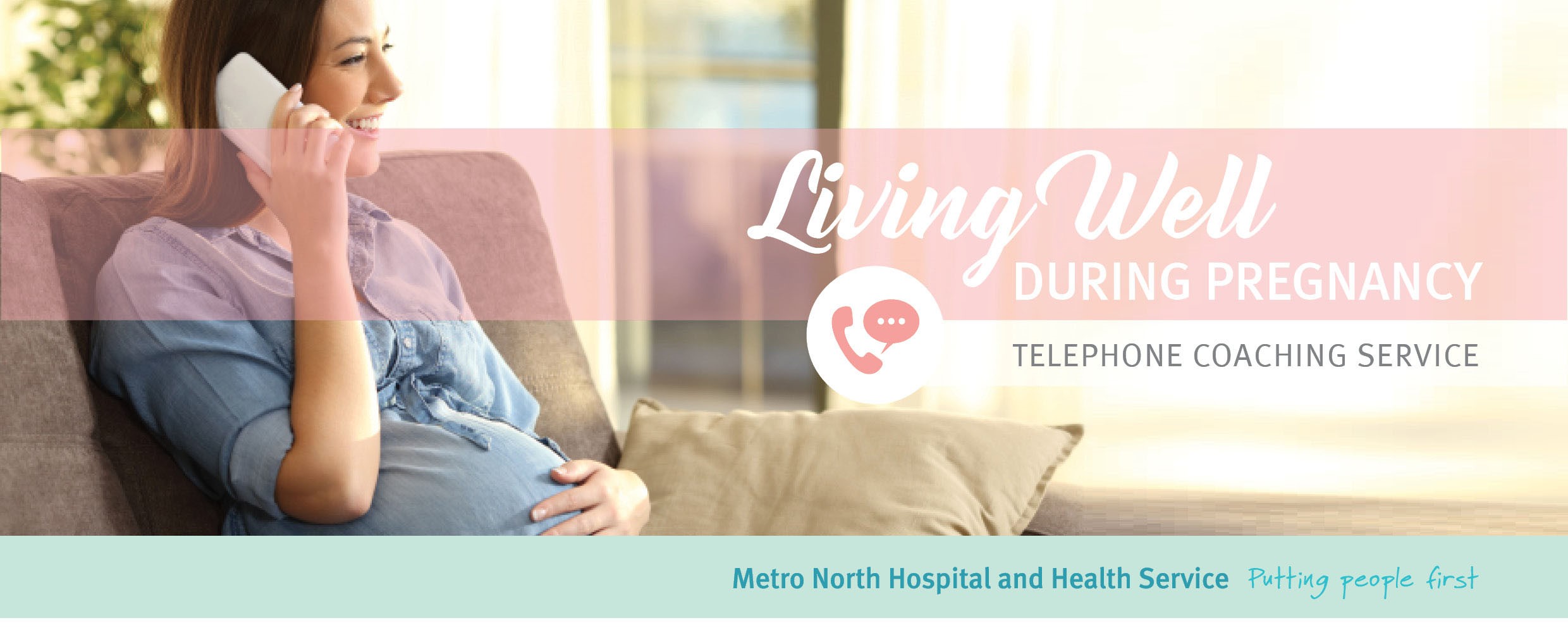 Personal Healthy Lifestyle Phone Coaching
Is this program for you?
Did you start pregnancy above a healthy weight (BMI above 25kgm/2)? or have you gained weight more quickly than recommended?
Are you looking for some extra support, motivation and a personalised pregnancy health plan to get you on track?
If you answered YES, our program is for YOU!
Living Well during Pregnancy is a free healthy lifestyle telephone coaching program, exclusively for Royal mums-to-be, to help you achieve your healthiest pregnancy possible!
Pregnancy Weight Gain Charts
Select the correct chart based on pre-pregnancy BMI:
If pregnant with twins or triplets:
Refer your RBWH patient to see a dietitian
For support with:
Hyperemesis
Previous weight loss surgery
Low pre-pregnancy body weight (BMI<18.5kg/m2)
Low gestional weight gain
Contact us
Maternity Outpatients Department
Location: Ground floor, Ned Hanlon Building, Royal Brisbane and Women's Hospital
Phone: (07) 3646 7182
Fax: (07) 3646 5482
Email: LivingWellDuringPregnancy@health.qld.gov.au