Support us
This year Royal Brisbane and Women's Hospital (RBWH) celebrates 150 years of world-class care. RBWH is Queensland's largest public health service, treating an average of 12,000 people and performing nearly 100 operations every day.
In 2016, we provided more than 600,000 patient services, delivered close to 5,000 babies, treated 76,000 patients in the Emergency Department and provided 160,000 treatments, consultations and procedures to patients who have cancer.
To improve and extend our reach further, we need your support. Your support is important to the difference we make. It means we can continue to deliver health services to some of the most vulnerable members of our community.
Different ways to support us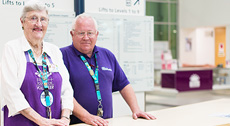 Volunteer at RBWH
Our volunteers are some of the first faces to greet our patients and their families. Joining the volunteer team at the hospital means you'll become a key member of the RBWH family.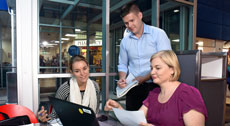 Get involved as a consumer representative
We encourage people who have recently used our services to sign up and get involved. Your unique experiences help us improve. A consumer representative can also be a family member or a carer of a patient who has or is using our health service.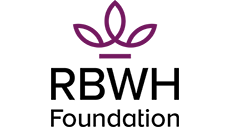 RBWH Foundation
As the hospital's charity arm, RBWH Foundation raises vital funds to support important medical research, purchase hospital equipment and develop new initiatives. The Foundation is critical to the hospital's development and has raised almost $90 million since 2003. Whether it's becoming a corporate partner, attending an event, making a bequest or buying merchandise, the Foundation has a number of opportunities for you.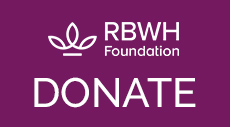 Make a donation
Donate to the RBWH Foundation to help us purchase much needed equipment and fund world-class clinical research at the hospital. Your gift will mean we can provide further life-saving medical services.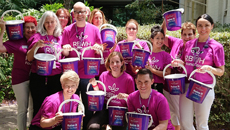 Fundraise for us
Fundraising is one of the easiest ways that you can make a difference to the Royal Brisbane and Women's Hospital. Our work depends on ongoing contributions from our incredible fundraisers, sponsors and supporters in the community.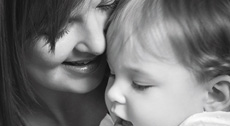 Are you a Royal Mum?
If you've had a baby at RBWH then register now to be listed on the online Honour Wall of Royal Mums.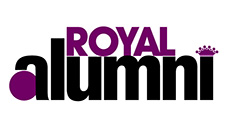 Join the Royal Alumni
Have you worked here at the Royal? Join the Royal Alumni to connect with friends and colleagues from the past and present. You'll also get invitations to exclusive Royal Alumni events and networking opportunities.