Emergency Department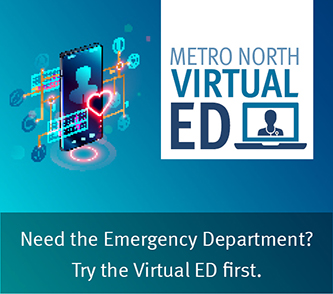 The Emergency Department (ED) is open 24 hours a day, 7 days a week. We are one of the busiest EDs in south-east Queensland, treating more than 60,000 patients, including 13,500 children, each year.
Our services
We provide emergency medical services to children and adults needing urgent care for all illnesses and injuries, including:
heart conditions
care of the elderly including hip fractures
general medical and surgical conditions
breathing problems
poisonings
decreased conscious level (e.g. coma).
If a patient needs a specialist service that we don't offer at Redcliffe Hospital, then we will arrange safe transfer to another hospital.
We are able to provide initial care for children, including infants, however it may be necessary to transport them to the Lady Cilento Children's Hospital for specialist expertise that is not available at Redcliffe Hospital.
Getting here
We have a drop-off and pick-up zone at the front of the Emergency Department with a maximum time limit of 5 minutes. View more information about parking and transport.
How to access this service
You can directly access this service.
What to bring
Your Medicare card
Private health insurance card (if you have one)
Health Care Card and/or concession card (if you have one)
Current medications (prescription, over the counter and herbal medicine)
Relevant x-rays, scans or any other test results or reports
Glasses, hearing and mobility aids
For children, please also bring:
Your Medicare card with your child's details
Your baby's Red Book (Personal Child Health Record)
Discharge information from previous admissions
GP referral letter (if applicable)
Spare clothes for yourself and your child
Smart device or an activity to keep your child entertained
A dressing gown or cardigan, sleepwear or comfortable day clothes
Slippers and shoes (low heel, closed-in, non-slip, adjustable and firm fitting around the foot)
Your toiletries and personal items
Copy of Advanced Healthcare Directive or Enduring Power of Attorney if you have one
Something to read or do during your stay
Medical devices required for your care (e.g. CPAP machine)
Do not bring large amounts of cash or valuables such as jewellery, watches or other items of value to you
For children, please also bring:
Your child's pyjamas, socks or comfortable day clothes and shoes
Toiletries (nappies, toothpaste, toothbrush)
A comfort item like a toy or blanket
Books or favourite activity
Your clothes and toiletries if you are staying overnight with your child
Your slippers and shoes (low heel, closed-in, non-slip, adjustable and firm fitting around the foot)
Something to read or do during your child's stay
Medical devices required for your child's care (e.g. CPAP machine)
When you arrive
On arrival, an experienced emergency nurse will assess you or your child. Following this, you will be seen in order of priority. We try our best to see every patient within a timely manner. Some patients who are more unwell may be seen ahead of you and this may result in an unpredictable waiting period. We ask that you be patient while we deliver the best possible care to all our patients. If you or your child's condition worsens, or if you have any concerns, please alert the nurse.
If possible, please update your contact and GP details on arrival as these may have changed since your last visit.
Private health insurance
If you have private health insurance cover and would like to use it, you can choose to be treated as a private patient.
Appropriate behaviour
The safety of our staff and patients is top priority. In accordance with Queensland Health policy, we do not tolerate any form of aggressive or abusive behaviour, even verbal.
Any audio or visual recording without permission is strictly prohibited.  This protects the privacy of our patients.
Discharge and follow-up care
Before discharge, you will be given a GP letter detailing your medical condition and appropriate follow-up plan. You may also be given a prescription for medication or a referral letter to another specialist.
Frequently asked questions
Contact us
Emergency Department
Location: Ground floor, Redcliffe Hospital
Open: 24/7

Need help outside hours?
For non-urgent medical issues call 13 HEALTH (13 43 25 84) or visit your GP.
For mental health concerns call 1300 MH Call (1300 64 22 55).
In an emergency call 000.
Refer a patient
GPs and specialists in the community and in other hospitals can refer a patient by calling the emergency physician "on the floor" via hospital switchboard number on (07) 3883 7777.
Health professionals
Our services
a 5 bed resuscitation area
19 acute area beds
1 Isolation bed for serious infectious illnesses
an observation area for adults
heart monitoring
24-hour radiology department – x-rays, CT scan and ultrasound
minor injuries
ambulatory care
Our staff
doctors
nurses
operational officers
admin support
social work support
physiotherapy support
pharmacy support