2021 Board meeting summaries
The Metro North Board met virtually on 21 December 2021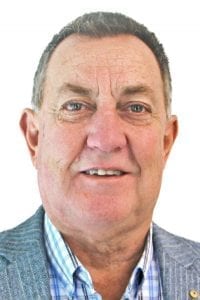 Jim McGowan AM
Chair – Metro North Hospital and Health Service Board
21 December 2021
A summary of the meeting is provided below.
The Board noted the report from the Chair including a summary of key meetings and events attended.
The Board noted the patient safety and quality report including performance on key indicators and received an update on the implementation of the Caboolture Hospital Surgical Services Independent Governance Review recommendations.
The Board noted the briefing from the Acting Chief Executive and approved the annual Quality of Care snapshot which details Metro North Health's safety and quality performance. The Board also approved the Metro North Health Year in Review which outlines key achievements.
The Executive Director, Aboriginal and Torres Strait Islander Health briefed the Board on the development of the Health Equity Strategy and the Board endorsed the strategy's consultation and engagement plan. An update on the Community and Oral Health Directorate performance and activity was provided.
A new three year strategy for consumer engagement was approved as well as a three year strategy for employee (including clinician) engagement. Both strategies are a requirement under the Hospital and Health Boards Act 2011.
The Board noted the progress of business cases for the redevelopment of The Prince Charles Hospital and Redcliffe Hospital.
The Brisbane North PHN Chair and CEO were invited to discuss the work of the PHN and strategic priorities including work with general practice on the COVID response.
The Board was briefed on proposals to respond to increasing mental health demand in emergency departments and received an update on clinical services. The Board noted operations, HR and financial performance for the month including Care4Qld strategy progress.
The Executive Director, Emergency Medicine discussed the annual progress report for the Stream. Key highlights included treating on average 1200 patients per day, achieving a QEAT of 82.2% for paediatric emergency presentations and responding to an annual growth of 7.3% (excluding fever clinic presentations).
The Board noted reports on Communications, organisational risk, Caboolture Hospital Redevelopment Project, Herston Quarter Project Redevelopment and the approach to refresh the Metro North Health Strategic Plan 2020-2024.
The first Board meeting for 2022 will be held on 31 January including a staff forum at The Prince Charles Hospital.
Previous 2021 meeting summaries
Contact us
Metro North Board
Located: Level 14, Block 7
Royal Brisbane and Women's Hospital
HERSTON QLD 4029 
Phone: (07) 3647 9702
Email:  MNBFeedback@health.qld.gov.au