About us
Community and Oral Health deliver a broad range of quality community-based care and support services to help people improve and maintain their wellbeing and independence as well as oral health services to adults and children.
We are part of the Metro North Hospital and Health Service (HHS), the largest health service in Queensland which cares for more than one million people every year.
We operate close to 500 occupied beds each day across Hospital in the Home, Rehabilitation, Interim and Transition Care and specialist residential care along with delivering a myriad of other vital community health services.
Our services are delivered by multidisciplinary teams of nursing and allied health staff with the skills and experience to treat a full range of health needs, both physical and mental.
We aim to provide the safest possible care close to the patient's home as an alternative to hospital treatment and to help people from being re-admitted to hospital.
We provide high-quality rehabilitation programs, short and long-term care, and specialist clinics in the areas of diabetes and complex chronic disease management.
Fast facts
Last year, we supported:
More than 7,800 clients by providing post-hospital care and support including:

nursing and functional assessments
occupational therapy
physiotherapy
nutrition support
wound management.

About 700 people requiring intensive therapy following a serious trauma incident such as a car accident.
More than 1,800 older people who had to undertake low-intensive therapy to enhance their general function and independence following discharge from a hospital.
More than 1,600 patients were able to be treated safely at home through the Hospital in the Home service.
Close to 550 elderly people who no longer required care in a hospital and needed support to move into a nursing home.
About 500 people who received short-term care following hospital to help them complete their recovery and get back home.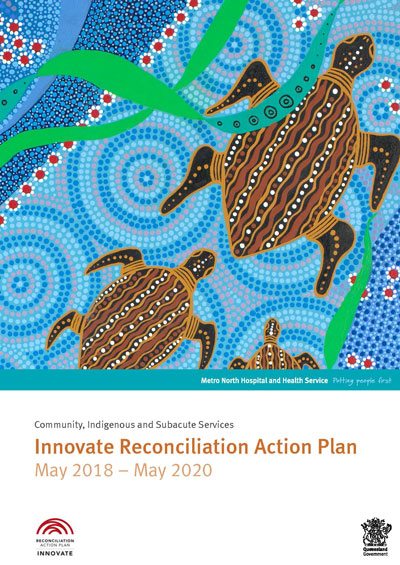 Innovate Reconciliation Action Plan
Key Actions
Commit to establishing at least two formal partnerships with Aboriginal and Torres Strait Islander organisations to improve our services to Indigenous Australians by May 2019.
Establish an Aboriginal and Torres Strait Islander cultural governance committee to review the cultural appropriateness of CISS policies and programs by September 2018.
Increase Aboriginal and Torres Strait Islander staff representation levels from five per cent, by one per cent per year until 2020.
Provide scholarships to Aboriginal and Torres Strait Islander employees to access further training and qualifications by September 2018/2019.
Ensure all staff have attended a face to face cultural practice program training session by May 2020.
View the Innovate Reconciliation Action Plan
Watch our video
This video provides an overview of the plan and the celebratory event.