Emergencies call 000
or go to your nearest hospital Emergency department. Non-urgent medical issues: 13 HEALTH (13432584)
Accessing your health record
You have the right to apply for access to information held in your health records under the Administrative Access Scheme.
Compliment and Complaints – Consumer Liaison Officer
Email: COH-CLO@health.qld.gov
Media enquiries
Phone: (07) 3646 8111 (ask for Metro North Communication)
Email: metronorthnews@health.qld.gov.au
Patient experience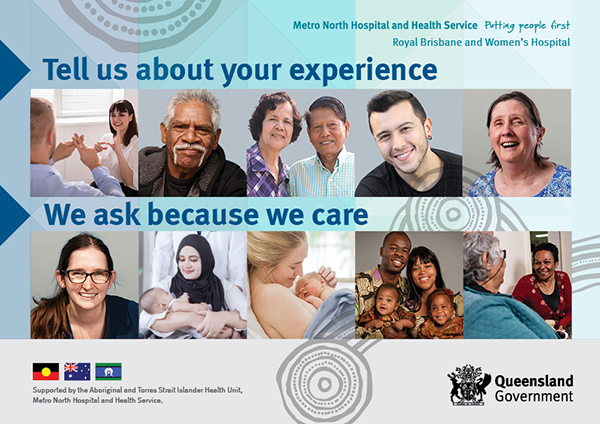 What is the patient experience? Find out more.