Cognitive Behaviour Therapy Enhanced (CBTe)
What is CBT-e?
Developed in the UK by Christopher Fairburn, out of his CBT for Bulimia Nervosa. From his transdiagnostic theory, which states that all eating disorders share similar core psychopathology, he enhanced his original treatment and made it transdiagnostic. It is applicable to all eating disorders and research suggests it is helpful for all eating disorders.
This collaborative workshop will include information on:
An overview of the issues relevant to treating people with eating disorders
Theoretical background and research base of CBT-e
A comprehensive introduction to Enhanced Cognitive Behaviour Therapy (CBT-e)
An understanding of how the transdiagnostic approach of CBT-E can be used with the full range of eating disorders seen in clinical practice
Demonstrations of behavioural & cognitive interventions used in CBT-e
Opportunities to practice skills
The training will involve didactic, interactive and experiential practice opportunities. Prior knowledge of understanding eating disorders and basic CBT principles is assumed.
Spotlight on the speaker
Dr Anthea Fursland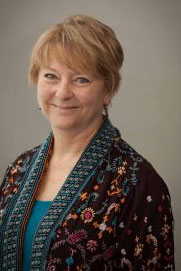 Dr Anthea Fursland is a Consultant Clinical Psychologist who has worked in the eating disorders field for 39 years, previously in the UK and the US. She is the Director of WAEDOCS and past Director of the Centre for Clinical Interventions (CCI). She and Dr Sue Byrne introduced CBT-E to Australia in 2005, and since then, Dr Fursland has provided training and ongoing consultation to clinicians in WA, QLD, NSW, VIC, TAS and SA. She has co-authored several peer-reviewed papers and created a web-based self-help resource: https://www.cci.health.wa.gov.au/Resources/Looking-After-Yourself/Disordered-Eating
30th and 31st March, 2020 – Session One
Venue: Gold Coast University
Time: 8:30am – 4:00pm
2nd and 3rd April, 2020 – Session Two
Venue: RBWH Education Centre
Time: 8:30am – 4:00pm
Contact
Phone:(07) 3114 0809
Email: QuEDS Education