Adult Extracorporeal Membrane Oxygenation (ECMO) Course 2022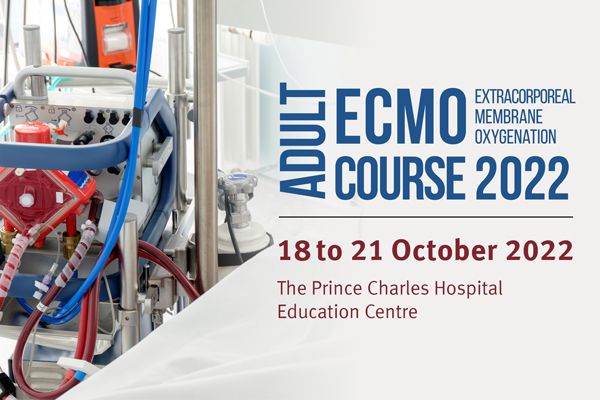 This Extracorporeal Life Support Organsiation endorsed course will enable multidisciplinary teams with little ECMO experience to provide ECMO for patients with severe cardiac and respiratory failure. The course curriculum is designed to allow participants to train in a safe, team environment
and learn the technical and nontechnical skills needed to provide high quality ECMO care. This course is for specialist doctors and trainees, nurses, perfusionists and allied health professionals involved in provision of ECMO.
The core components include:
Didactic lectures
Interactive physiology simulation
Hands on equipment training and circuit priming drills
Cannulation
High fidelity simulation-based trouble shooting exercises
ECMO transport
Electronic pre-reading materials and a pre-course questionnaire will be sent to all participants 4 weeks prior to the course. A post-course online questionnaire will also be sent a week after the course.
A certificate of attendance will be provided to all participants.
Attendees will be eligible for CPD points.
Complimentary ELSO Red Book (latest version).
Course Registration Fees
Early Bird Registration – closes 18 September 2022
Standard Registration – applies from 9 September 2022 until full or close of registration [7 October 2022]
Senior Medical Officers – $2000
Senior Medical Officers – $2200
Medical Perfusionists – $2000
Medical Perfusionist – $2200
Registrars – $1600
Registrars – $1800
Non-Medical Perfusionists – $1100
Non-Medical Perfusionists – $1200
Allied Health Professionals – $1100
Allied Health Professionals – $1200
Nurses – $900
Nurses – $1000
18 – 21 October 2022
The Prince Charles Hospital Education Centre
Contacts
Course Coordinator: A/Prof Kiran Shekar, Dr Jayshree Lavana, Dr Dinesh Parmar