Contact us – Metro North Mental Health
Emergencies call 000
24 Hour Assistance
1300 MH CALL (1300 64 22 55)
Non-urgent medical issues
13 HEALTH (13 43 25 84)
Royal Brisbane and Women's Hospital
Location: Level E, Ground Floor Outpatients
Mental Health Centre
Phone: (07) 3646 1189
Caboolture Hospital
Location: Mental Health Facilities, McKean St, Caboolture (Caboolture Hospital)
Phone: (07) 5316 5600
The Prince Charles Hospital
Mental Health Unit
Location: Ground floor, Building 5, The Prince Charles Hospital
Metro North Mental Health – The Prince Charles Hospital
General Information: 1300 64 22 55 (1300 MHCALL)
Acute Assessment: 1300 64 22 55 (1300 MHCALL)
Patient experience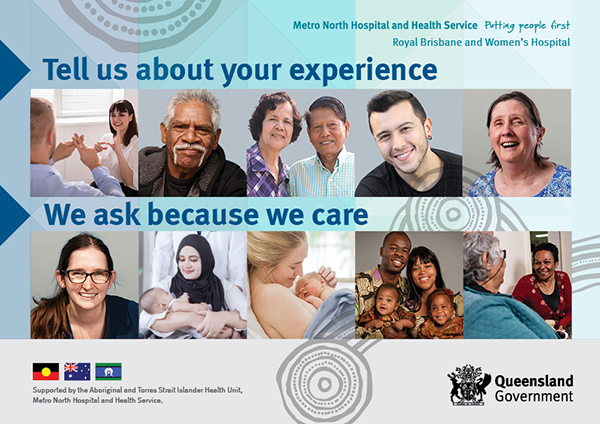 What is the patient experience? Find out more.
This form should not be used in the case of an emergency or for requesting medical advice. In a medical emergency call 000 or go to your nearest hospital's emergency department. For non-urgent medical issues call 13 HEALTH (13 43 25 84) or visit your GP.
For mental health support, information and referral, contact 1300 MHCALL (1300 64 2255).