Metro North Health
Research Snapshot
2021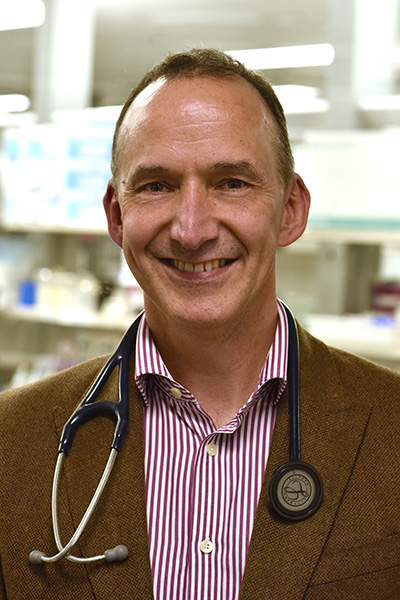 Foreword from the Executive Director, Research
I am delighted to present the 2021 Metro North Snapshot of Research. The Snapshot provides a glimpse of the amazing research activity happening everyday across Metro North Health's facilities.
Throughout 2021, our researchers have continued to seek answers to complex questions, always with the aim of improving health outcomes. The benefits of our research are far-reaching, with many of our studies being Australian or even world-firsts. In the 2021 Research Snapshot, you can read about investigations into improving long-term outcomes for bone marrow transplant patients, how a North Queensland rainforest tree may hold the key to treating and reversing lung fibrosis, and the new personalised, 3D printed devices designed and built in Metro North which are improving patient outcomes through better radiation dose accuracy, plus much more.
Professor Dan Chambers
Executive Director, Research
Metro North Health
A hub for world class research
20
Clinical
research
fellowships
47
Graduate
certificate
in health service
innovation graduates
191
Good clinical
practice (GCP)
certificates
18,000
Hours
of biostatistics
support
Research
Coordinator
grants
193
Research
projects
in Metro
North REDCAP
28
Collaborative
research grants
Making research possible
Metro North Health's high standard of research would not be possible without the support of the Metro North Research Coordinator Grants, Collaborative Research Grants, the RBWH Foundation and The Common Good.
Showcasing the future of research
The 2021 annual Metro North Research Excellence Awards attracted 71 phenomenal submissions that showcased the diverse and far-reaching research projects conducted by individual researchers and teams from across Metro North Health.
Research is vital in driving change in clinical practice to improve patient outcomes, and Metro North Health researchers are conducting ground-breaking research every day.