Metro North Health
Research Snapshot
2022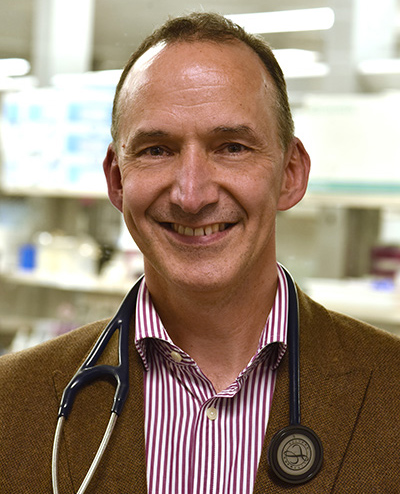 Foreword from the Executive Director, Research
Last year was an exciting year for research at Metro North Health. The 2022 Research Snapshot Report highlights some of the many hundreds of research projects undertaken across Metro North's facilities throughout the year.  The innovative and effective research you will read about in this report is not only improving patient outcomes and experiences, but also cementing our place on the world map as healthcare research leaders.
Professor Dan Chambers
Executive Director, Research
Metro North Health
Message from the Board Chair and Chief Executive
The 2022 Metro North Health Research Snapshot Report represents our health service's continued investment in research and recognises the vital roles that researchers, and those who support and enable research, play in advancing healthcare and improving health outcomes for our patients and community.
It highlights Metro North's position to maintain and build our research excellence, increase innovation and translation of our research outcomes, and address emerging research challenges.
A HUB FOR WORLD CLASS RESEARCH
in
2019
Clinician Research Fellows awarded
$4.3 million in grants
1,432
Journal Articles
Published
in 2022
$7.3 million
in NHMRC Grants as
lead investigator in 2022
278
new SSA
approvals in
in 2022
359
new HREC approvals
in 2022
*SSA refers to the site-specific-assessment (SSA) application submitted to a Research Governance Officer for review
*HREC refers to a Human Research Ethics Committee (HREC)
Making research possible
Metro North Health's high standard of research would not be possible without the support of the Metro North Research Coordinator Grants, Collaborative Research Grants, the RBWH Foundation and The Common Good.
Showcasing the future of research
The 2022 annual Metro North Research Excellence Awards attracted 71 phenomenal submissions that showcased the diverse and far-reaching research projects conducted by individual researchers and teams from across Metro North Health.
Research is vital in driving change in clinical practice to improve patient outcomes, and Metro North Health researchers are conducting ground-breaking research every day.
Acknowledgements
The Metro North Health Research Office would like to acknowledge and thank the Metro North Health Communications team for their efforts in developing the annual Research Snapshot Report.
Without the curious minds and excellent writing skills of our communications experts, the stories of our researchers and their research excellence would not be told. Without the keen eye for detail and technical expertise of our online and design team members, the 2022 Research Snapshot would be possible, or look anywhere near as beautiful. Thank you.
Communications
Christine Atkinson
Rebecca Burn
Jane Bebbington
Kate Carey
John Walters
Stephen Hapgood
Kirsten Braun
Travis Bell
Louise Fichera
Online and Design
Ian Drake
Sean Rezak
Ian Neale
Douglas Lewry
Mary Phillips
Rochelle Barnes
Amanda Burke