Join our team
Be part of the STARS team
STARS is a new public health facility that will provide specialist healthcare services in specialist rehabilitation and geriatrics, surgical and endoscopic procedural services, and outpatient services.
STARS will be home to a team of approximately 900 clinical and non-clinical health professionals.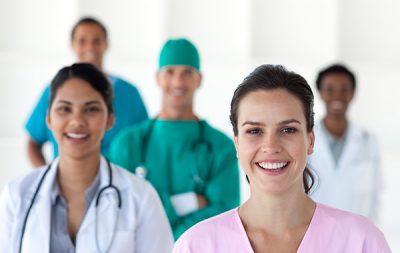 Recruitment for positions at STARS will be staggered to match the care we will provide to patients as we ramp up our services from 2021.
Download the STARS workforce attraction publication, Be Part Of The STARS Team.
Research
Through our partnership with The University of Queensland (UQ) to integrate clinical care, education and training, and research at STARS, a broad range of clinical placements for UQ students in nursing, occupational therapy, physiotherapy, speech pathology, audiology, nutrition and dietetics, clinical psychology, social work and rehabilitation medicine will be provided.
UQ students will be provided with access to a high standard of quality clinical exposure, and research will be driven by the needs of patients and clinicians, which will provide continual opportunities to improve clinical practices and procedures.
There will also be a number of conjoint research positions for staff in the disciplines of nursing and allied health, in particular physiotherapy, occupational therapy, speech pathology and social work.
Benefits
Staff at Metro North HHS receive a competitive salary and enjoy a wide range of additional benefits.
Working and living around Herston
Herston Health Precinct is approximately three kilometres from the Brisbane CBD and is well connected to the rest of the city.
The precinct is easily accessed by road, train and bus, with a new railway station in 2024 complementing transport routes and providing fast direct links to health and research facilities across the river. Multiple bus lines connect Herston Health Precinct, including the RBWH Busway Station and the Herston Busway Station.
Herston is surrounded by some of Brisbane's thriving lifestyle, entertainment, cultural hubs, with a variety of shops, cafes and restaurants and entertainment venues nearby. It is in close proximity to Fortitude Valley, the Brisbane Showgrounds district, Bowen Hills and QUT's Creative Industries Precinct at the Kelvin Grove Urban Village, and major sporting venues, and the Brisbane Cultural Centre and South Bank.
STARS is adjacent to Victoria Park which has Indigenous and cultural significance, and the Victoria Park Golf Club.
Living in South East Queensland
South east Queensland is home to many glorious beaches, breathtaking landscapes and subtropical climate.