Welcome to the Surgical,
Treatment and Rehabilitation
Service (STARS)
Your health. Our purpose.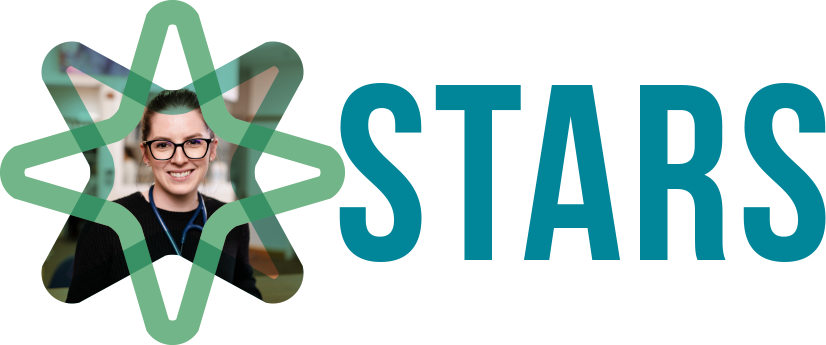 COVID-19 (Coronavirus) vaccine bookings
Please make a booking online for your vaccination (phone bookings not available). Where possible we will vaccinate people without a booking, but clinics are currently booked out.
We are making up vaccination doses based on the number of bookings each day to ensure vaccines aren't wasted.
COVID-19 changes to visiting at STARS
Updated 28 May
The state of Victoria has been declared a COVID-19 hotspot from 11 May 2021.
You must not visit our hospitals if you have been in Victoria on or since 11 May 2021 and 14 days have not passed since you were in Victoria, as per the Hospital Visitors Direction.
Standard COVID-19 visitor restrictions still apply at this facility. This means you must not visit this facility if:
You are unwell
You have been diagnosed with COVID-19 or have been asked to self-quarantine
You have been tested for COVID-19 and are awaiting test results (unless your test has been taken in accordance with a surveillance testing obligation)
You have had contact with a person with COVID-19 in the last 14 days
You have a fever (37.5 degrees or more) or history of fever (e.g. nights sweats, chills) or acute respiratory infection (e.g. cough, shortness of breath, sore throat), runny nose, vomiting or nausea, diarrhoea, loss of smell or loss of taste.
You have returned from overseas (other than a safe travel zone country), an interstate exposure venue or a hotspot in the last 14 days and do not have an exemption to visit.
If you are unsure if visitor restrictions apply to you – please call ahead and ask the ward or facility before you arrive. 
About STARS
The Surgical, Treatment and Rehabilitation Service (STARS) is a new specialist public health facility for Metro North Hospital and Health Service (MNHHS).
Located at the Herston Health Precinct, STARS will be part of a collaborative community home to more than 30 health facilities, medical research institutes, universities and organisations. The Precinct is made up of 13,000 clinical and non-clinical staff, scientists, researchers and students, working together to deliver excellence in health.
The new public health facility has been designed to provide a range of new and expanded healthcare services to:
Increase access to geriatric and specialist rehabilitation services, elective surgery and endoscopy services
Meet the growing demand for specialist rehabilitation services
Reduce the number of sub-acute rehabilitation patients being treated in acute beds
Ensure more patients have access to services within clinically recommended timeframes
Reduce patient wait times for specialist rehabilitation and elective surgery and endoscopy services.
With 100 beds for rehabilitation, STARS is one of the largest specialist rehabilitation services in the southern hemisphere.
Low complexity, elective, short stay surgical procedures will be available across a range of targeted specialty areas including:
Ears, Nose and Throat (ENT)
General surgery
Ophthalmology
Orthopaedics
Urology
We are building a new team to deliver exceptional healthcare at STARS.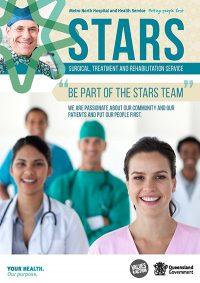 Find out what we have to offer motivated health professionals across a range of disciplines.
Download our workforce attraction booklet.
Latest news
---
#ChoosetoChallenge: the theme of 2021's International Women's Day campaign and a phrase many women just like STARS Security Coordinator Wendy Roestenburg have adopted as their mantra in the workplace.