Medical careers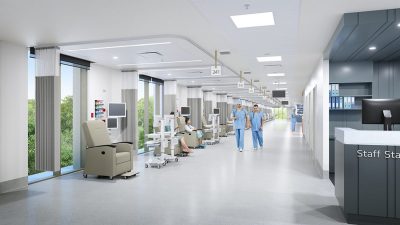 STARS will help attract the best and brightest minds to Metro North.
STARS is a new specialist public health facility that will provide geriatric and specialist rehabilitation, specialist surgical and endoscopic procedural services and will deliver high-volume, short-stay, lower complexity cases, focused on targeted health specialty areas:
General Surgery
Orthopaedics
Specialty procedural services will be supported by anaesthetic services, medical imaging and radiology positions.
The ramp up of STARS will align with the timing of recruitment for junior medical officers for MNHHS.
We use a merit-based approach to support our recruitment decisions. This simply means finding the right person for the job based their on skills, knowledge, experience, qualifications and alignment to our values. Our values are embedded in our recruitment, onboarding, performance support and our reward and recognition systems.
Our hospital is part of Metro North Hospital and Health Service (MNHHS), the largest and most diverse health service in Queensland. We represent one of Australia's most dynamic workforces.
Research
Metro North and The University of Queensland signed a 20-year partnership to integrate clinical care, education and training, and research at STARS. Metro North is working with the UQ School of Medicine and exploring research opportunities in surgical and procedural services.
Research delivered at STARS will focus on the needs of the patient and clinician.
Senior Medical Officer opportunities
We currently have for Senior Staff Specialists and Staff Specialists across existing Metro North facilities and the new STARS facility.
Co-located services including endoscopy suites, operating theatres and recovery spaces, supported by a 28-bed surgical inpatient unit.
Enjoy benefits specific to STARS facility – operate under a consultant-led model with limited overtime requirements
Variety of specialities including Surgery and Orthopaedics
Apply now
The following position/s for STARS are currently advertised. More information is available from SmartJobs. To apply please submit your CV or Resume through Smartjobs, or contact STARSRecruitment@health.qld.gov.au for more information.
Applications close 15 October 2020
Speciality
Position
Location
Facility
Orthopaedics
Senior Staff Specialist or Staff Specialist

STR352954 Apply now

Redcliffe and Herston
Redcliffe Hospital and
Surgical, Treatment and Rehabilitation Service (STARS)
Senior Staff Specialist or Staff Specialist

STR352963 Apply now

Chermside and Herston
The Prince Charles Hospital and
Surgical, Treatment and Rehabilitation Service (STARS)
General Surgery
Senior Staff Specialist or Staff Specialist

STR352952 Apply now

Redcliffe and Herston
Redcliffe Hospital and
Surgical, Treatment and Rehabilitation Service (STARS)
Senior Staff Specialist or Staff Specialist

STR352949 Apply now

Chermside and Herston
The Prince Charles Hospital and
Surgical, Treatment and Rehabilitation Service (STARS)
Senior Staff Specialist or Staff Specialist

STR353034 Apply now

Caboolture and Herston
Caboolture Hospital and
Surgical, Treatment and Rehabilitation Service (STARS)