STARS Education and Research Alliance
Metro North and The University of Queensland have signed a 20-year partnership to integrate clinical care, education and training, and research at STARS. This strategic partnership with MN as the clinical lead and UQ as the academic lead and sole academic partner, has the vision of: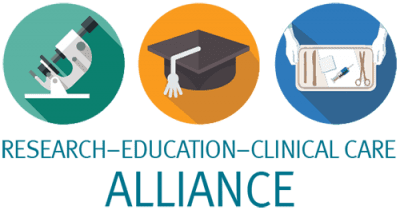 translating excellent clinical education and world-leading research into service delivery throughout the new facility
driving cutting edge service innovation and technologies particularly in providing person-centred interprofessional care for patients
establishing STARS as the first choice for complex rehabilitation patients from across Australia and the Asia-Pacific region
establishing the STARS services at the STARS facility as a 'magnet' for attracting the employment and collaboration of leading clinicians, researchers and educationalists from across the globe
UQ staff and students from a wide range of professions will be working in STARS:  nursing, occupational therapy, physiotherapy, speech pathology, audiology, nutrition and dietetics, clinical psychology, social work and rehabilitation medicine.
Clinicians, researchers, educationalists and students will work together as interprofessional teams to provide real-time solutions and tailored care to enhance patient outcomes and experiences of care.
There will also be a number of researchers jointly appointed by MN and UQ in the disciplines of nursing and allied health, in particular, physiotherapy, occupational therapy, speech pathology and social work. Career opportunities are advertised on Smart Jobs and more information is available from the STARS website.
The Director of Research and Education, STARS and the SERA Governing Board will oversee the alliance, decide on the appointment of key educators and research conjoint staff and promote the innovative research and education opportunities available.
Resources
QIMR Biostatistics
The QIMR Berghofer Medical Research Institute has an agreement with Metro North Health to provide statistics support to staff undertaking research. QIMR's statisticians can provide support at all components of the research journey, such as formulating a research question, determining the right study design and sample size requirements, and analysis of data. Go to Statistics – QIMR Berghofer for more information, training and resources.
Partner
Surgical, Treatment and Rehabilitation Service (STARS)
296 Herston Rd HERSTON QLD 4006
Phone: (07) 3646 7111