Expansion of Caboolture Hospital Emergency Department underway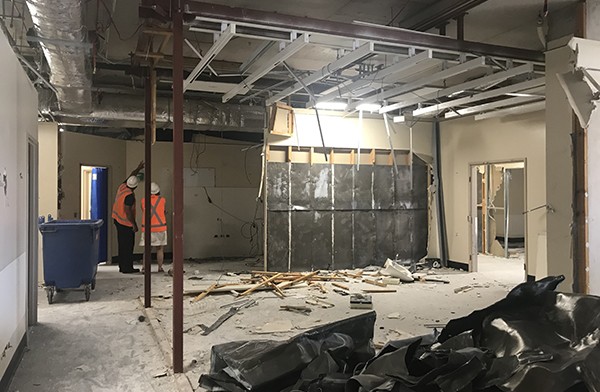 Caboolture Hospital will soon have a larger Emergency Department (ED) as part of multi-million-dollar hospital expansion.
Executive Director Dr Lance Le Ray said the ED floorspace would double as part of an interim expansion prior to a planned major hospital redevelopment.
"There is a huge program of work at Caboolture Hospital to provide even more high-quality healthcare services to the growing Moreton Bay region," Dr Le Ray said.
"The first phase of initial ED expansion works at Caboolture will deliver 18 new treatment spaces, including six Fast Track beds, eight new Short Stay beds, four Short Stay chairs, CT and X-Ray room and waiting area by mid-year.
"Patients will benefit from more than $19 million of upgrades to the hospital with a quarter of this funding targeted at increasing the busy Emergency Department space from 800sqm to more than 1800sqm."
Site preparation work has started and builders will shortly begin construction of the ED expansion.
"This project will create around 100 jobs during construction and, once complete, will result in a significant rise in the number of frontline medical, nursing and other health roles at Caboolture Hospital," Dr Le Ray said.
"The second stage includes refurbishing the existing waiting room, three assessment rooms, a dedicated mental health area, plus a specialised paediatric area which includes its own waiting area with four beds by late 2019.
"This expansion comes at a crucial time with Caboolture Hospital Emergency Department presentations in the final three months of 2018 breaking all previous records."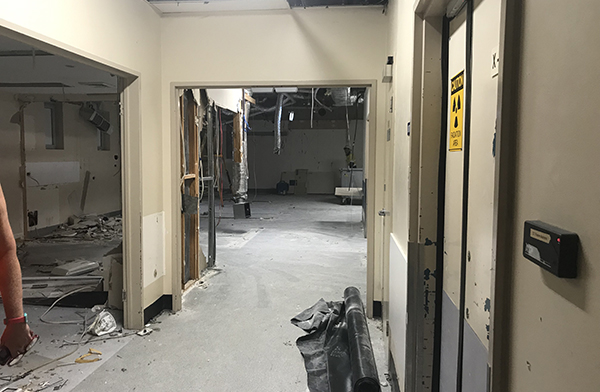 Recent increases have included a proportionate rise in the most serious category 1 patients that need to be seen immediately, as well as category 2 and 3 patients who are seen within 10 and 30 minutes respectively.
The $4.8 million ED expansion is part of a program of works to ensure the hospital keeps pace with strong population growth in the community.
"Our medical imaging department was relocated late last year and a new Outpatient Services building opened in early 2018, which cleared the way to expand the Emergency Department," Dr Le Ray said.
"Early phases of the project also included two new resuscitation bays in the existing Emergency Department, which ensure patients who present with life-threatening conditions receive high-quality care immediately.
"Once the ED works are complete, our focus will turn to a large-scale redevelopment of the hospital, which will include a four-storey Clinical Services building which will include a major new Emergency Department."
Queensland design and construction company Paynters was the successful tenderer for the expansion of the existing ED.
Project Manager Paul Duckworth said the company had a strong history with Caboolture Hospital and was happy to be back on-site for the ED expansion project.
"Paynters recently constructed Phase 1 of the ED expansion project, which included the new Outpatient Services building, new 300 space staff car park and all-weather access road," Mr Duckworth said.
"The company also recently completed an upgrade of the hospital's fire retention tanks and previously built the new 32-bed Ward 3B, so we're very familiar with the site.
"I'm looking forward to leading the team that will build this second phase of the project.
"We're excited to be given the opportunity to deliver this important new infrastructure for the Metro North Hospital and Health Service, Caboolture Hospital and the local community."