Help Caboolture Hospital improve the health of our community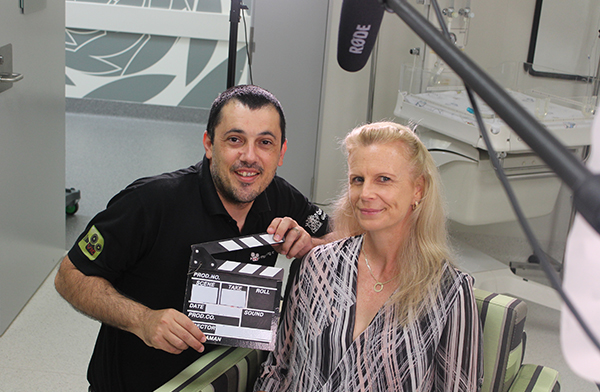 Caboolture Hospital is calling for nominations from community members to join a new advisory group designed to improve the health of our community.
Executive Director Dr Lance Le Ray said the Caring Together Community Advisory Council would provide strategic advice, feedback and guidance to the hospital on behalf of the local community.
"We are a community hospital and we want to deliver the best care and service we can for our community," Dr Le Ray said.
"To do this, we need to hear from our community about what we're doing well and where we can improve.
"While we're always open to getting feedback, this group will bring together people from across our community who will meet four times a year and take a more active role in guiding our hospital as it grows.
"The Council should represent the diversity in our community so I'm looking for people representing varying groups with differing experiences of the health system."
To apply to join the Caring Together Community Advisory Council, you must be affiliated with a local organisation or a recognised community network. It is an advisory group only with recommendations to be considered at regular hospital management meetings.
Dr Le Ray said the hospital is also seeking more people to join its Caring Together Consumer Network, which is made up of current and former patients and carers.
"Our Consumer Network includes individuals who have had personal experience with our hospital," Dr Le Ray said.
"For the last three years, consumers have become embedded in our organisation, working alongside our doctors and nurses to make changes in the hospital to improve the experience of all patients."
No previous experience is needed to apply to join the Community Advisory Council or the Consumer Network.
Caboolture Hospital Health Consumer Carolyn spent 12 years navigating hospitals and the health system as a carer for her daughter, Madelyn, who had complex health needs, before joining the Consumer Network.
"People usually access the health system when they are at their most vulnerable, when they are unwell or in pain, so to empower them to ask questions, share their concerns and share in the design of their own care plan is extremely valuable," Carolyn said.
"I find it enjoyable, interesting and particularly rewarding – especially when I can see how my input has helped another patient or family – whether that is in a small or significant way.
"Before I joined, I didn't know what value I could really add. But I can assure you that everyone who has used as hospital has something to say, and the hospital is really listening."
For more information or to apply to join the Caring Together Community Advisory Council or Consumer Network, email caringtogether@health.qld.gov.au or phone 5433 8524.