Gastro illnesses in Redcliffe community and hospital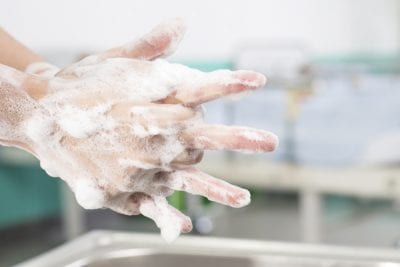 Redcliffe Hospital is asking its local community to take extra precautions at home, and when visiting the hospital, during a community-wide increase in gastro-like illnesses.
Medical Director at Redcliffe Hospital Dr Catherine Yelland said the hospital was treating a number of patients with gastro illnesses, like Norovirus, and had put in place additional measures to better protect patients, visitors, and hospital staff from the highly-contagious illness.
Dr Yelland said gastro virus cases tended to spike around this time of year and were commonly introduced into hospitals by patients admitted to hospital from the community, or by visitors to the hospital.
"Norovirus is common in the community and causes vomiting and diarrhoea. While there is no effective curative treatment for viral gastroenteritis, symptoms generally subside within a day or two," Dr Yelland said.
"Gastro viruses are highly infectious and easily spread from person to person, or through contact with contaminated surfaces and objects."
"With the hospital treating a number of patients suffering from these gastro-like illnesses, and as a practical measure, we have closed and restricted visitor access to some wards – including Level 5 East, and our Rehabilitation Unit.
"We're asking anyone visiting Redcliffe Hospital, including those attending for appointments, to make an extra effort when it comes to washing their hands when arriving and leaving the hospital.
"We also ask that anyone with gastro illnesses or symptoms should not be visiting patients at the hospital for at least 72 hours after their symptoms have passed."
Dr Yelland said it was also important for households to follow vigilant hygiene practices when cases of Norovirus affected family members, including:
Washing hands with soap and water for at least 20 seconds after going to the toilet, changing nappies, touching animals and before handling or eating food.
When cleaning contaminated surfaces use hot, soapy water, rinse and wipe surfaces dry before using a disinfectant, ideally household bleach.
Use disposable gloves and disposable paper towels, because they can be sealed in a plastic bag and thrown away.
Symptoms of gastro typically present within 24 to 48 hours but can appear as early as 12 hours after exposure. Symptoms usually include nausea, vomiting, diarrhoea and some stomach cramping. Some people may also have a low-grade fever, chills, headache, muscle aches and a general sense of tiredness.
Anyone experiencing these symptoms should consult their GP and stay home from work or school for at least 72 hours and keep hydrated.
Further information is available on the Queensland Health website, at www.health.qld.gov.au or by calling 13 HEALTH (13 43 25 84).
If you are unsure whether your health condition is an emergency call 13 HEALTH (13 43 25 84) and qualified staff are available 24 hours a day to advise if you need to go to a GP, pharmacy or hospital.