RBWH staff give to help families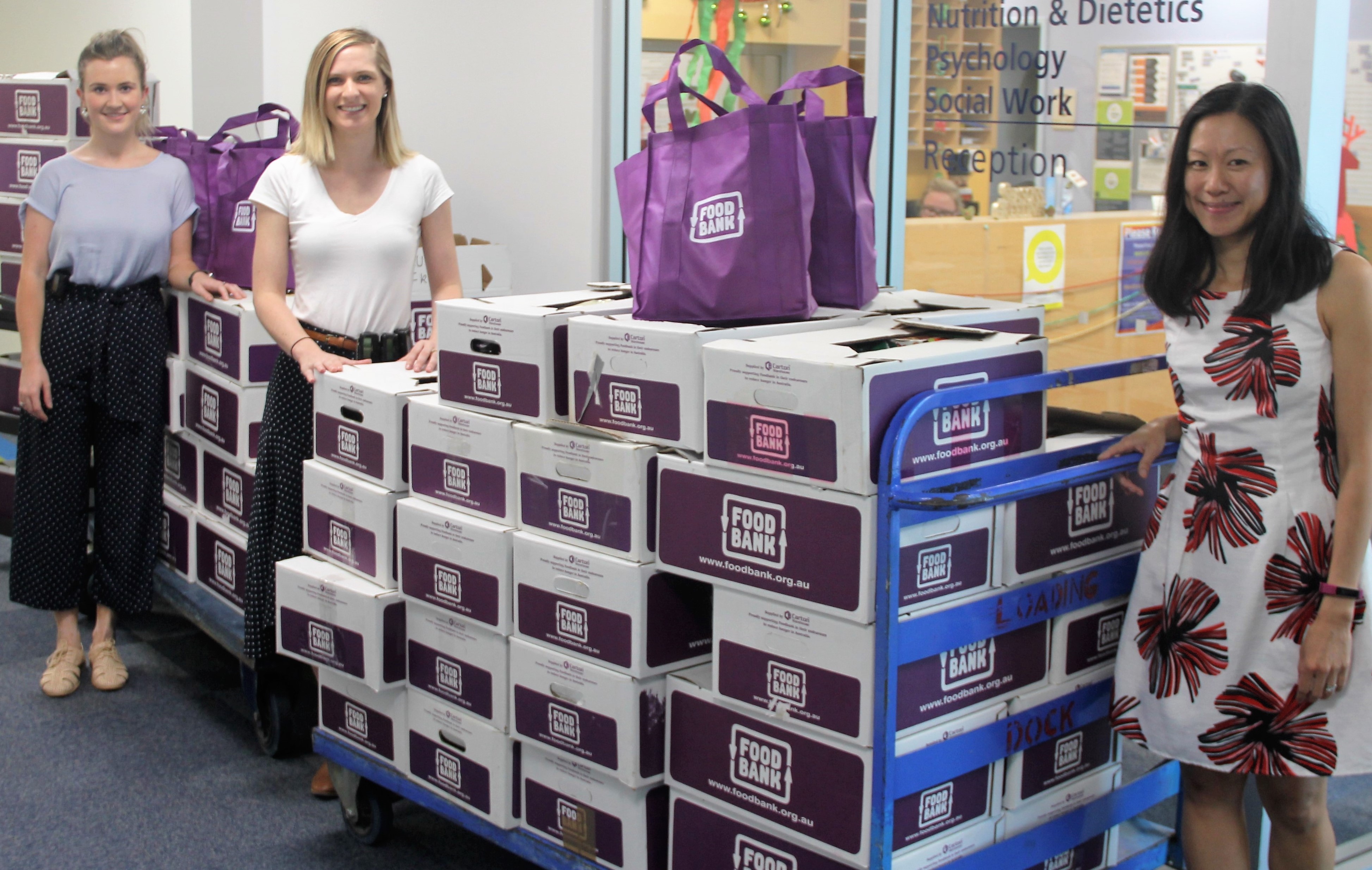 Staff at Queensland's largest hospital have given back to the community, donating more than 85 boxes of food for the holiday season.
RBWH's Nutrition and Dietetics department set the goal of collecting 80 boxes of food for Foodbank to help those in need over the Christmas period.
Dietitians Cindy Jennings and Elissa Pacheco said last year's Foodbank Christmas Drive was a great success filling 50 boxes but they wanted to give more this year.
"We believe this is such a great cause. Our team is passionate about nutrition so providing for others with that need at Christmas seems like common sense to us," Cindy said.
"We were overwhelmed by the generosity last year and so happy to hear that most of our donations went to farmers and their communities who we all know are doing it tough."
RBWH Nutrition and Dietetics team has run Christmas food drives at the hospital for over five years, and this year staff went all out.
"The dedicated staff at the Royal definitely delivered! We were able to donate 85 boxes and six bags full of food," said Elissa.
Acting Director of Allied Health Angela O'Malia said she had no doubt the team would reach their goal.
"RBWH is the largest hospital in the state and we know that staff here are so generous with their donations," she said.
"This is definitely a great event to be a part of and we are delighted to be able to donate so much food to Foodbank."
Foodbank is Australia's largest food relief organisation, supporting some of the four million Australians who experienced food insecurity this year.