Executive team
The Board appoints and delegates the administrative function for Metro North Health to the Chief Executive. The Chief Executive and leadership team are responsible for the operational implementation of the strategic direction and day-to-day management of Metro North Health.
Chief Executive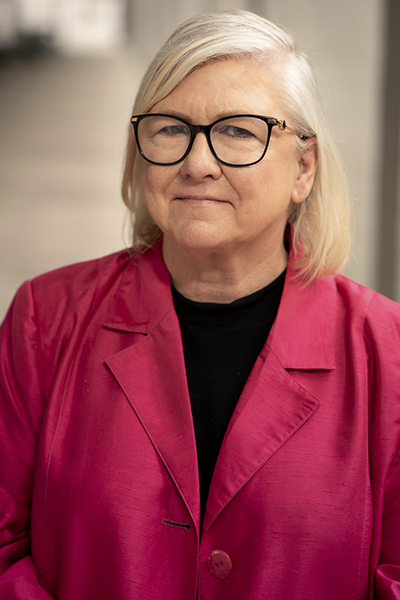 Chief Executive, Adjunct Associate Professor Jackie Hanson
Jackie Hanson has extensive leadership experience in executive, strategic and senior operational roles spanning more than 11 years across public health systems in Queensland and South Australia. Through strong leadership and influence, Jackie has led successful transformations within South Australia in her role as the CEO of Northern Adelaide Public Health Network. As Executive Director Operations and Chief Operating Officer at Sunshine Coast Hospital and Health Service, she has also made significant achievements strengthening staff engagement and redesigning care. Jackie is a registered nurse, and holds a Bachelor in Nursing Science.
Office of the Chief Executive
Office of the Chief Executive and Communications, Executive Director:  Ms Vivienne Hassed
Board Secretary: Ms Jane Albatal
Operations
Chief Operating Officer: Adjunct Associate Professor Jane Hancock
Royal Brisbane and Women's Hospital, Executive Director: Ms Louise Oriti
The Prince Charles Hospital, Executive Director: Ms Tami Photinos
Redcliffe Hospital, Acting Executive Director: Ms Louise O'Riordan
Caboolture and Kilcoy Hospitals, Executive Director: Ms Angie Dobbrick
Surgical, Treatment and Rehabilitation Service (STARS), Executive Director: Ms Helen Boocock
Community and Oral Health, Acting Executive Director: Ms Glynis Schultz
Mental Health, Executive Director: Dr Kathryn Turner
Clinical services
A/Prof Glen Kennedy is a Haematologist who specialises in the treatment of malignant haematological disorders including bone marrow / stem cell transplantation.
A/Prof Kennedy began his specialty training in combined clinical haematology and haematology pathology in 1999, and was admitted to the Royal Australasian College of Physicians in late 2002 and the Royal College of Pathologists of Australasia in early 2003.
In 2003 A/Prof Kennedy undertook a Clinical Fellowship at the Peter McCallum Cancer Institute in Melbourne, Victoria, in areas of malignant and transplant haematology. To date, A/Prof Kennedy has authored or co-authored over 60 peer reviewed publications, over 100 abstracts at national and international meetings, and developed and managed several local investigator initiated studies in haematology and bone marrow transplantation.
Heart and Lung, Executive Director: Professor Peter Hopkins
Medicine, Executive Director: Associate Professor Jeffrey Rowland
Surgery, Executive Director: Dr Jason Jenkins
Emergency Medicine and Access Coordination, Executive Director: Dr Sean Clark
Women's and Children, Executive Director: Professor Leonie Callaway
Cancer Care, Acting Executive Director: Associate Professor Glen Kennedy
Research, Executive Director: Professor Daniel Chambers
Contact us
Metro North Chief Executive
Located: Level 14, Block 7
Royal Brisbane and Women's Hospital
HERSTON QLD 4029
Phone: (07) 3647 9501
Email:  MD16-MetroNorthHHS@health.qld.gov.au