Master plan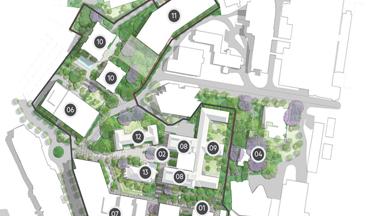 Australian Unity has prepared an indicative master plan for Herston Quarter.
Australian Unity's master plan will need to consider the final development scheme and any amendments to the scheme before it finalises the master plan.
Consultation
During February 2018, Australian Unity conducted an online survey to obtain input from the community, staff, students and visitors to understand the types of services, public space and amenity that would be valued within Herston Quarter.
Respondents acknowledged the role of the precinct as a provider of vital healthcare services for Queensland, but welcomed new and enhanced accessibility, services and amenities through the redevelopment of Herston Quarter.
Some of the themes from respondents included access to and availability of car parking within the precinct; the inclusion of healthy, convenient food options within the new facilities; and a strong desire for enhanced retail services and amenities on the site.
Survey responses are continuing to be analysed and the results will be fed into the final master plan design. The latest information on the design will be released later in 2018.
For regular updates subscribe to receive the Herston Quarter e-newsletter at Australian Unity Herston Quarter website.